Come to Shanghai in fall or spring, I warn my friends, but not in the summer! The heat and humidity make Shanghai summers a special misery. You can't wait to go home and take a refreshing shower. One day this August, the temperature soared to 104 F with 91 percent humidity.
After having spent the last two summers sweltering, I have learned my lesson. I'm heading to San Francisco for the summer, after attending the World Cup finals in South Africa.
I'm not the only one who'll be getting out of town. Most of the expat community leave town once the schools let out, and even the locals try to schedule their vacations during this time.

SHOPPING IN THE TIAN ZI FANG AT TAIKANG LU
In San Francisco, I look forward to catching up with all my friends, including a few I saw in Shanghai, such as Susan and Fred Dunlevy.
I also saw some of my New York friends, including Joe Fuchs and Sheila O'Malley Fuchs and her sister Noreen Louthan, who docked in Shanghai during their Seabourne cruise around China.
With each group, I spent time exploring the bohemian neighborhood Tian Zi Fang at Taikang Lu (Lu translates to street in Chinese). The fashion crowd, yuppies, tourists, and locals all love this trendy neighborhood, which many compare to New York's Soho—something of a village within the city.
Shanghai's traditional neighborhood are called lilong, or mazes of lanes and row houses fashioned from England's terrace housing. Shikumen houses (stone-gated houses) line the cobblestone pedestrian lanes and are the main attractions as they've been turned into boutiques, galleries, and cafes.
Meandering through the maze of narrow lanes, you realize what makes Shanghai fascinating is two worlds that co-exist. It's where old Shanghai meets the 21st century and the east meets west.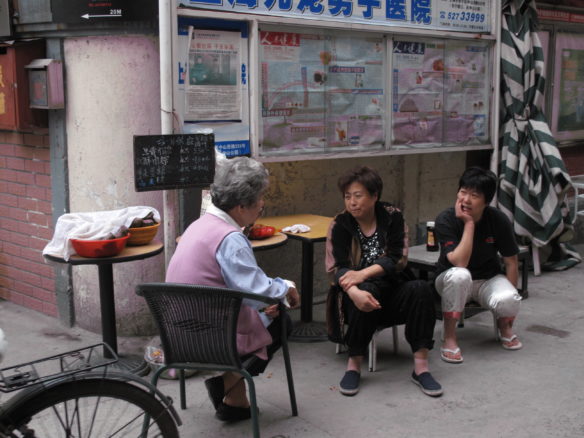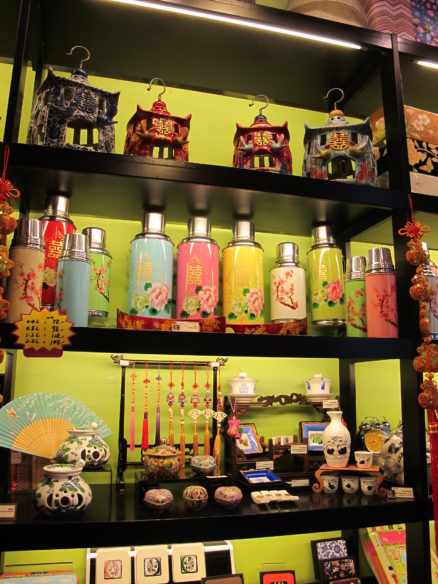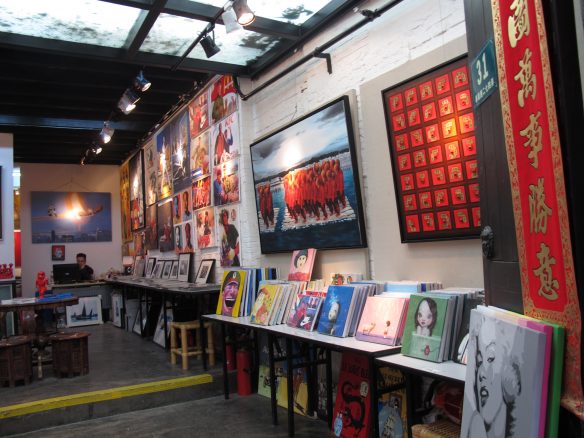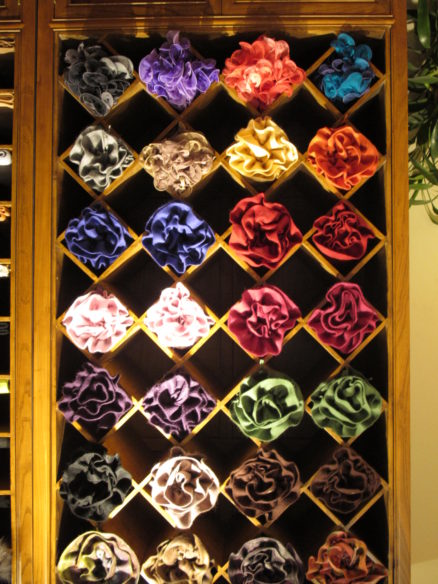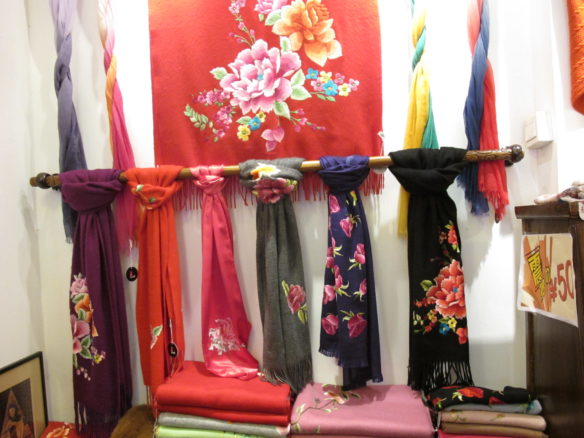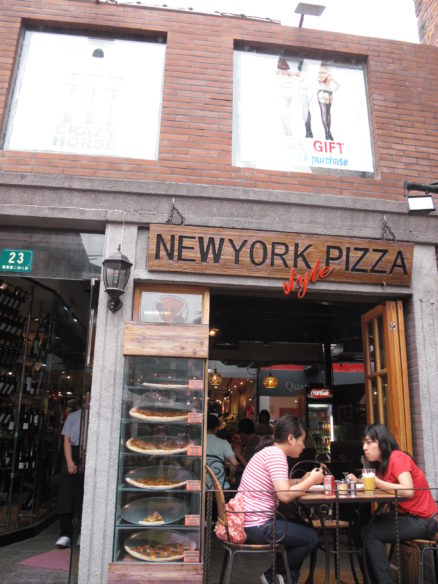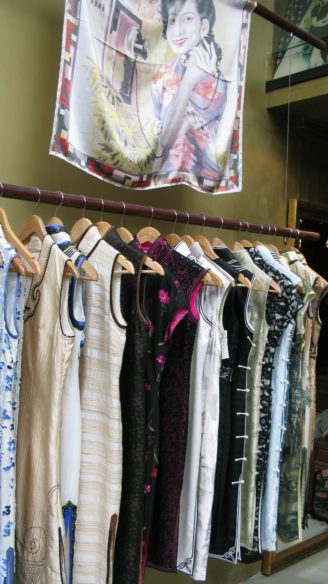 PRESERVING "OLD SHANGHAI"
When I first visited Shanghai in 1979, much of the city looked like this neighborhood, although most people were still dressed in their Mao jacket uniform. That uniform has now been replaced with a new uniform—the ubiquitous blue jeans.
In the two years I've lived in Shanghai, I've seen the transformation of Tian Zi Fang as one by one these traditional local houses have been adapted to contemporary use, such as shops and cafés.
We're hoping that the powers that be will recognize that the quaintness and vitality of this "Old Shanghai" neighborhood is what draws the crowds—local and international. And, it's what gives Shanghai its unique character.
Perhaps seeing the success of this restored neighborhood will be an incentive to preserve more of its past heritage rather than razing them and replacing them with office towers and shopping malls.

LUNCH AT ORIGIN CAFÉ AND COFFEE AT KOMMUNE CAFÉ
Exhausted from making all those shopping choices, we needed lunch. Shelia, Noreen and I headed to lunch at one of my favorite neighborhood eateries, Origin Café.
While Chinese food is delicious, it's generally a hot meal. We Americans occasionally like our light lunches of salads, sandwiches, pastas, fruit drinks and smoothies—all of which you can find here.
After more shopping, we ended the afternoon at Kommune Café, a popular hangout. We were lucky to find a seat to rest, sip our cappuccinos and people-watch.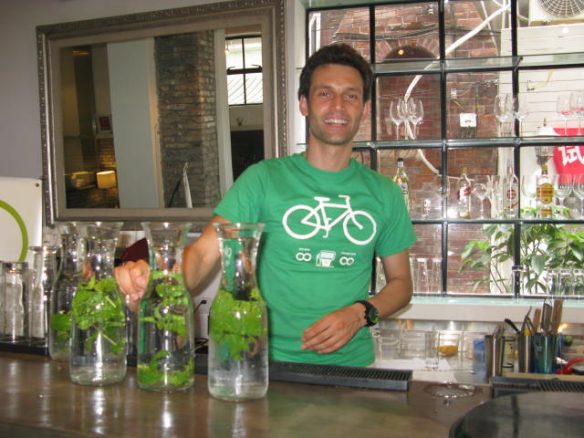 SHOPPING AT SHIATZY CHEN BOUTIQUE
I knew Shelia and Noreen would also love my absolute favorite boutique: Shiatzy Chen with its flagship located on the Bund, the promenade that runs along the river.
Shiatzy Chen offers the most luxurious and distinctive silk fabrics, many with extraordinary embroidery and detail. Recently she showed her goods at Fashion Week in Paris (Darn! I'd wanted to keep her my very own secret!).

SHOPPING AT FASHION DESIGNER HAN FENG'S ATELIER
On another day, Susan and I visited the atelier of our fashion designer friend Han Feng. She lives in the Grosvenor House, built in the 1930s, considered to be a very chic address.
Han Feng was working on the outfit that Susan planned to wear to the New York Central Park Conservancy's spring luncheon. "We'll stop for 10 or 20 minutes," Susan said—but I knew we'd never get out that quickly!
Going to Han Feng's studio is like dropping in at a tea or cocktail party. The place is generally abuzz with activity and alive with people coming and going.
The day of our visit was typical: A Chinese television crew was coming to interview and film Han Feng and we were in between the lights, cameras and action.
SONG FANG MAISON DE THÉ
Afterward, we finished the day at Maison de Thé, which Susan introduced me to. The teahouse is in a restored 1930's townhouse that is so well designed, we speculated—correctly, as it turned out—that the owner was French.
Yet another decision for the day: which of the 70 premier French and Chinese teas—black tea, green tea, white tea, Oolong, Pu 'er or Fujian—should we choose?
It was lovely to end the day of shopping, exploring and eating in this endlessly stimulating city with a soothing cup of tea before we headed home.
Photographs by Jeanne Lawrence.