When friends come to Shanghai, I always take them to the Old City and the Yu Yuan Gardens and Bazaar. Even though the area is a bit touristy, the mix of original, historic buildings among the reconstructed ones gives you a feeling for Shanghai's past; and it's an enjoyable place to spend time. One of my other favorite spots is the Kee Club, where friends and I hosted a party before everyone left town for the holidays.

YU YUAN BAZAAR
The Yu Yuan Bazaar is something of a theme park. My guests always go here to shop for "Made in China" souvenirs–chopsticks, silk robes, fans, and jade jewelry–and to enjoy the snacks.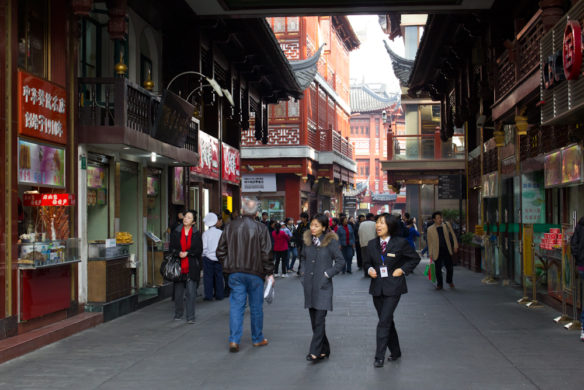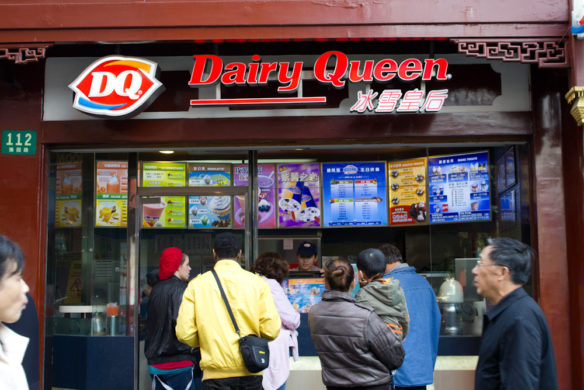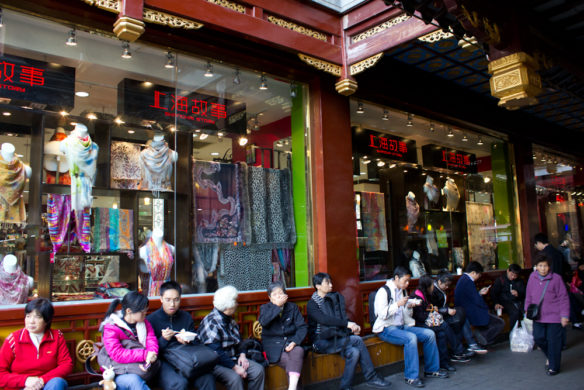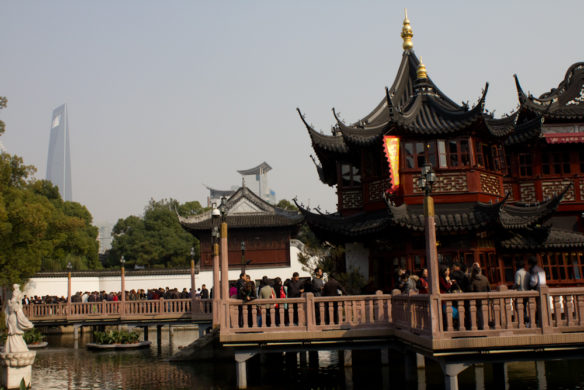 STEAMED BUNS FOR LUNCH
In the Old City area, my favorite place to stop for lunch is the Nan Xiang Steamed Bun Restaurant. It is known for its Xiao Long Bao dumplings, a delicious Shanghai specialty often called "soup dumplings."

YU YUAN GARDENS
After lunch, I suggested we get away from the crowds and head directly to the Yu Yuan Gardens. Built in the Ming Dynasty (about 1550) by a government official, they took eighteen years to create. The garden is small, but it has all the elements of the Souzhou-style garden: lakes, forest, grottoes, and pavilions.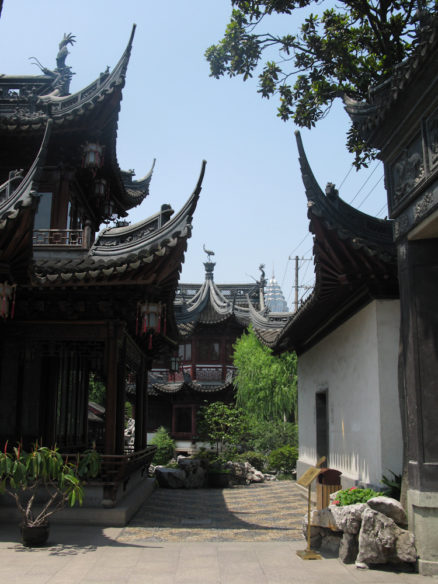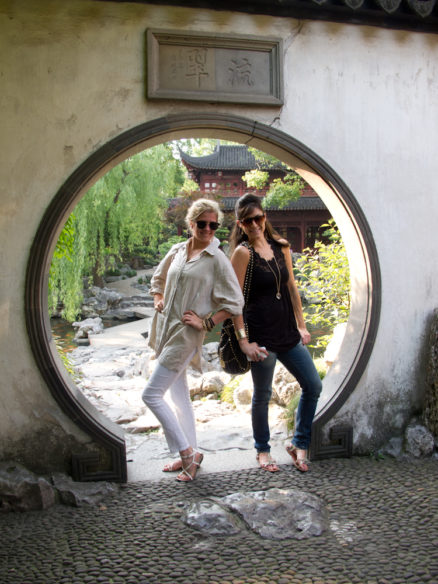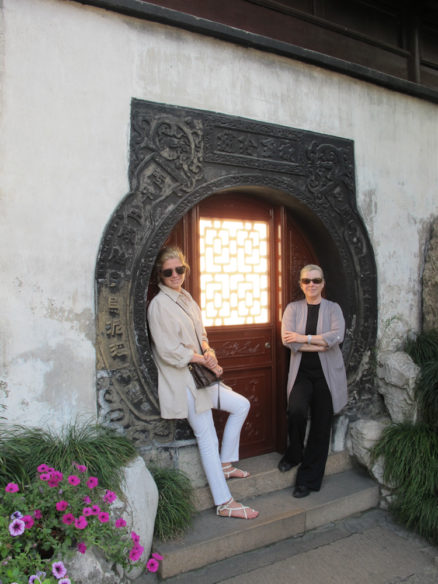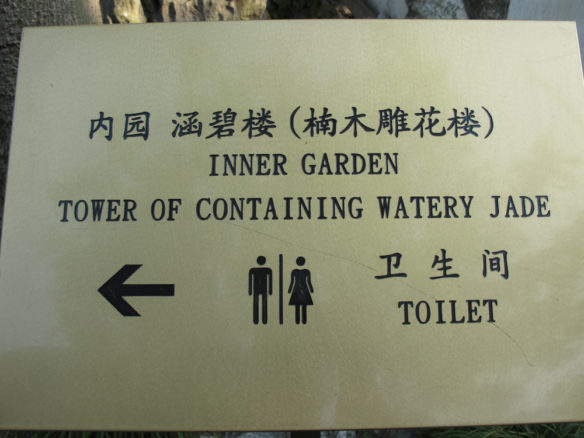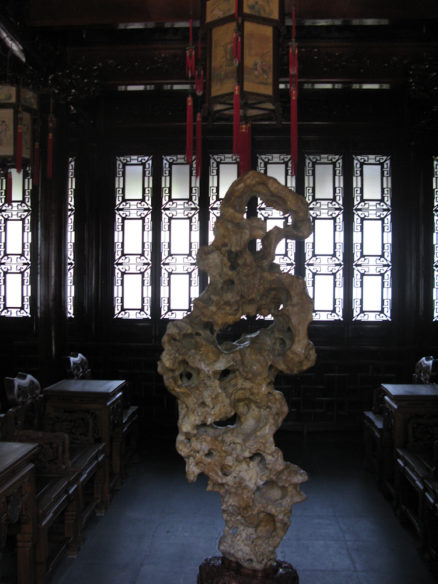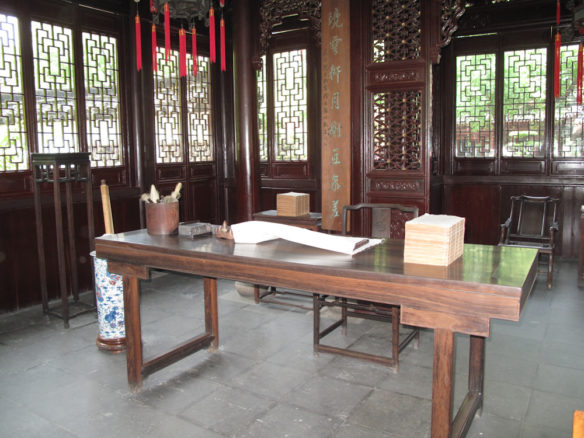 HU XIN TING PAVILION TEA HOUSE
The Hu Xin Ting Tea House, built as a merchant guildhall in l784, was the model for the familiar blue-and-white willow design common on English porcelain. It's a perfect spot to enjoy a cup of Chinese tea and rest after shopping in the Yu Yuan Bazaar.

OLD CITY STREET LIFE
In the narrow alleys in the oldest part of Shanghai, the street life is much as it has been for centuries. In the labyrinth of narrow lanes, I never fail to see something new and intriguing.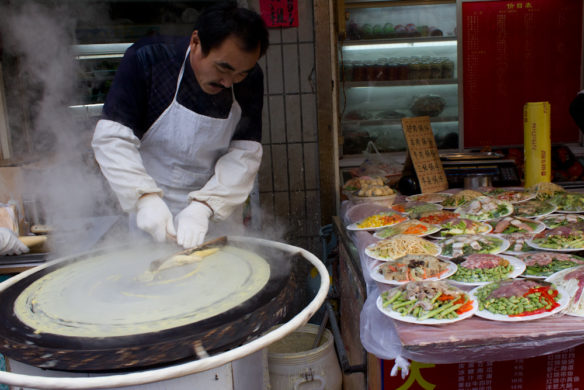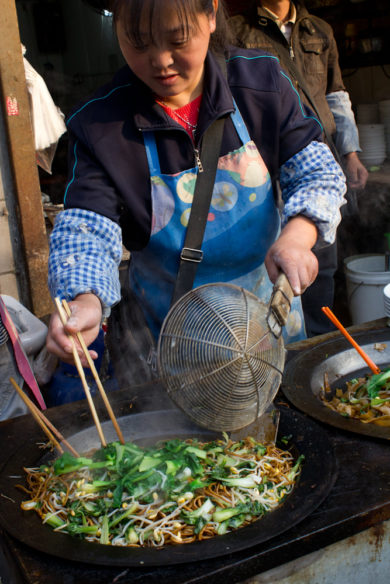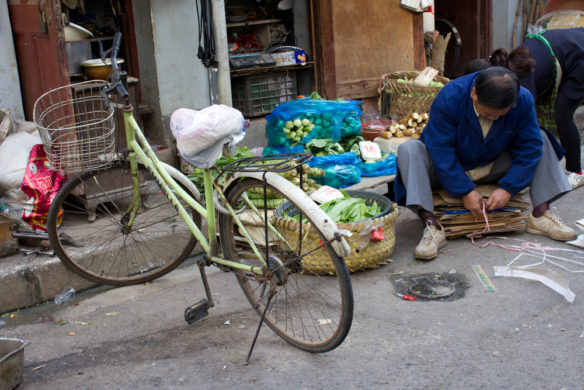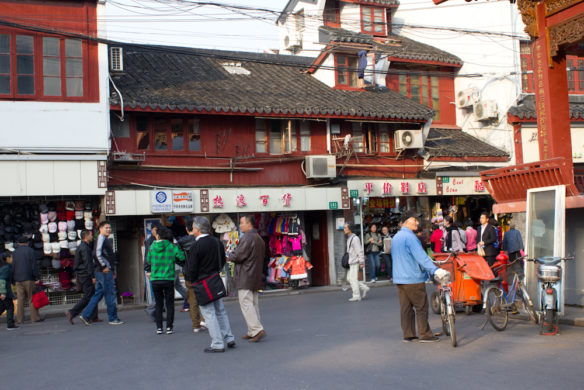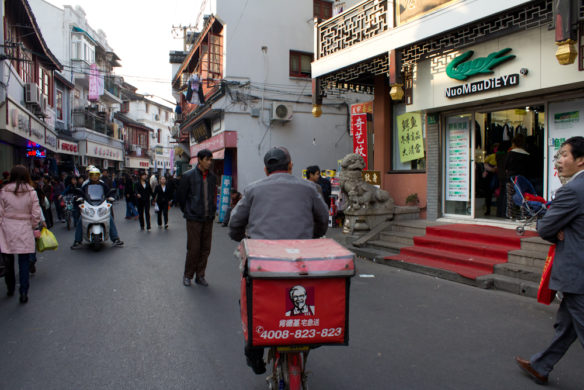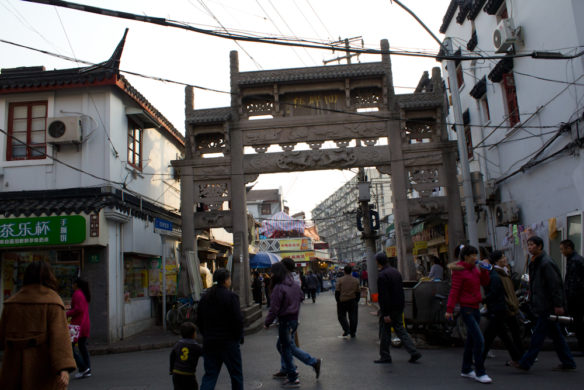 CELEBRATING FRIENDSHIP AT KEE CLUB SHANGHAI
How global our social networks are nowadays! Not long ago I had drinks with several friends from the U.S. on the terrace of Shanghai's exclusive, private members KEE Club. We decided it would be the ideal venue to jointly host a party before everyone left town for the holidays.

PARTY AT KEE CLUB
My co-hosts included Barry and Etran McComic, whom I've known since I lived in La Jolla, California. They now live in Shanghai half the year, seeking investment opportunities. Barry is an attorney, and Etran advises Shanghai's Jiao Tong University on fundraising. Their daughter Cristina will enter Fudan University Law School in Shanghai this fall.
Ben Wood, the fourth host, hails from Boston. Since completing the redevelopment of the Xintiandi neighborhood with real estate honcho Vincent Lo, preserving much of old Shanghai, he has left his mark in projects all over China and is in high demand for his talent.
Our merged party guest list was a wonderful mix of local Shanghainese and "expats" —non-natives presently living here—who represent the art, business, and academic worlds.
The adventurous kindred souls bonded quickly, swapping tales of the pleasures and challenges we've encountered in our new world.
Photographs by Jeanne Lawrence.
*Urbanite Jeanne Lawrence reports on lifestyle and travel from her homes in San Francisco, Shanghai, and New York, and wherever else she finds a good story.