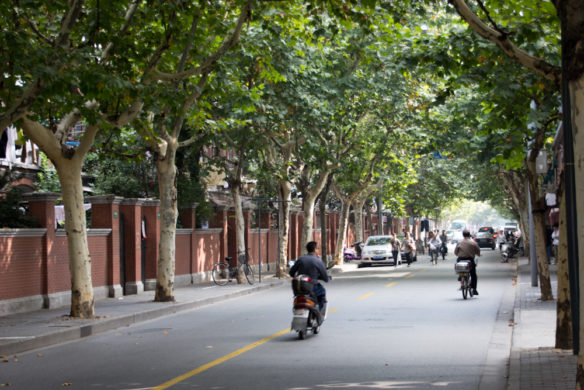 SHANGHAI — Shanghai continues to be a great adventure! After the long 15-hour flight that took me back here this fall, I headed out to enjoy a stroll and get some fresh air. But most of all, I looked forward to making serendipitous discoveries in this endlessly fascinating, exotic place.

A WALK IN SHANGHAI

My destination one day was Fuxing Park. From my apartment in the former French Concession area, one of the most picturesque and charming parts of town, it's a seven-minute walk. Plane trees line the streets, and Colonial-style mansions with mansard roofs and stucco villas give the area its distinctive look.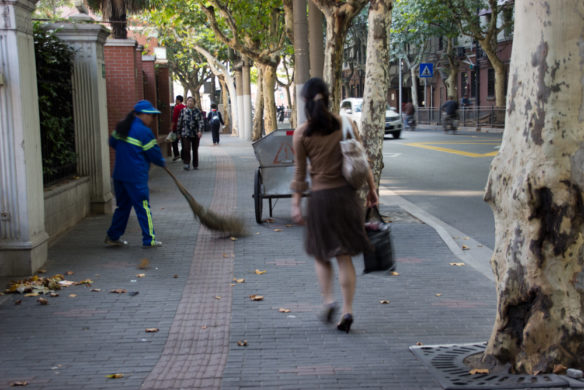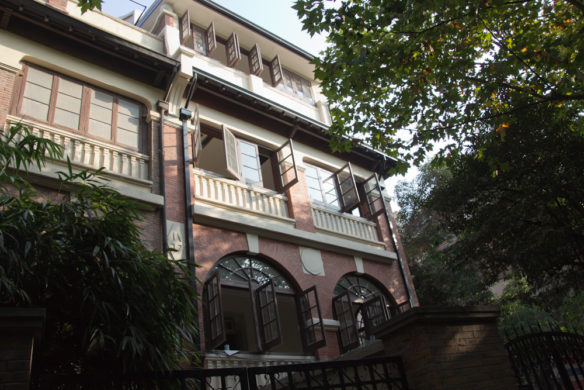 FUXING PARK, AN URBAN OASIS
Once a private estate, Fuxing Park has been informally known as the French Park since the French established it in 1909. In a city of over 20 million, it's an oasis from the hustle and bustle and one of the city's most beguiling green spaces, with tree-shaded paths, pavilions, formal floral plantings, and a famous rose garden with 20,000 plants. In 2007, it was renovated down to the smallest details. Even original French doors at the park's entrance were copied and reinstalled.
Chinese people generally rise early and many start their day in the park. When I arrived at 7 a.m. on Sunday morning for what turned into a lovely three-hour visit, it was already full of people, most seemingly local and many of them senior citizens. The park seems particularly popular for social gatherings among people of retirement age, which in China are 50 for women and 60 for men. There were few young people; perhaps they were all sleeping in after a night of late parties.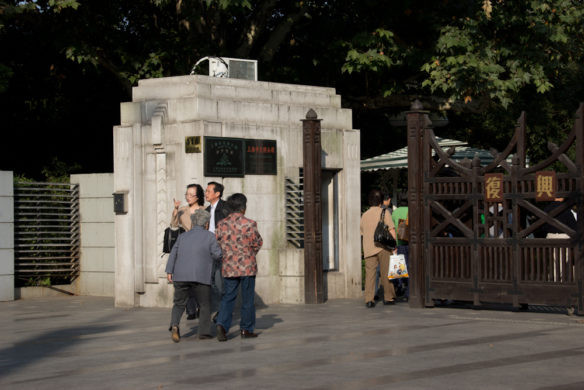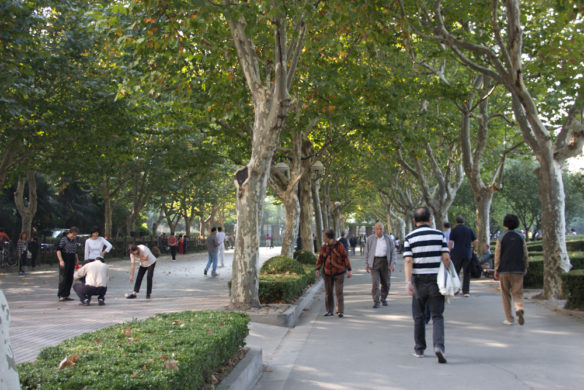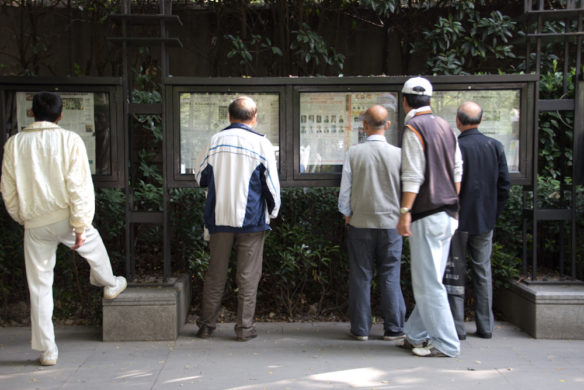 TAI CHI

American parks are alive with activity—people jogging, bicycling, and playing football and baseball. Here the tempo is slower, and things are quieter and more meditative. I saw several groups practicing the graceful movements of Tai Chi under the guidance of a leader. Often referred to as "meditation in motion," Tai Chi is considered a healthful, stress-relieving practice. It appears that people at any level—from beginner to highly proficient—can join a group.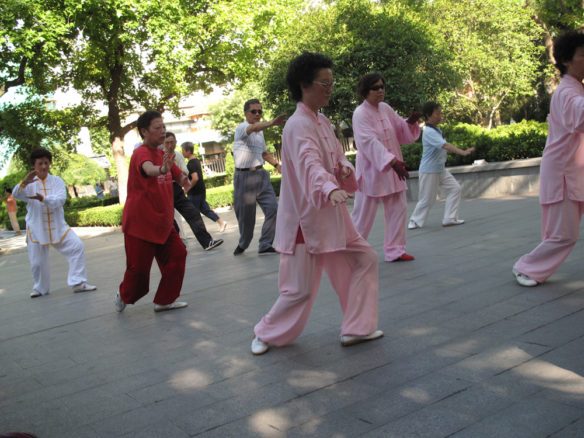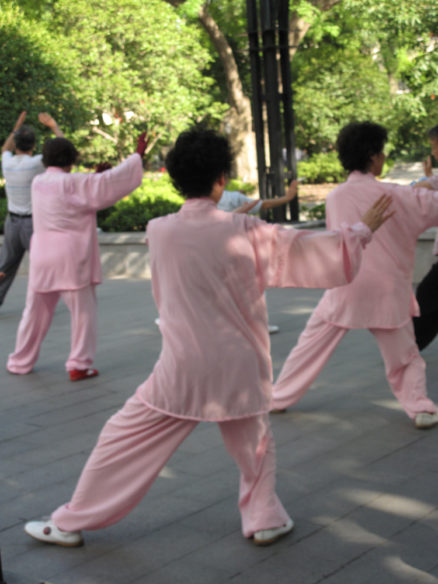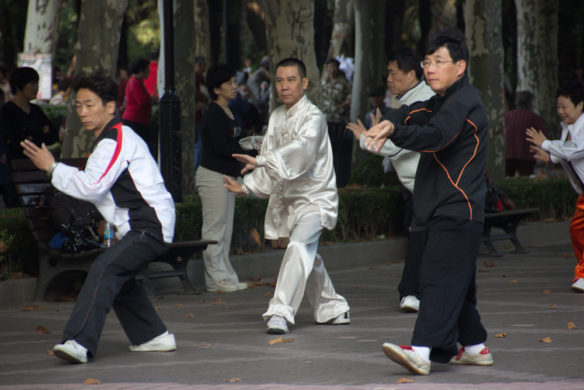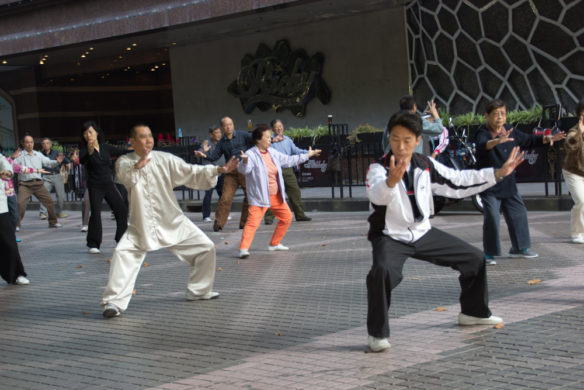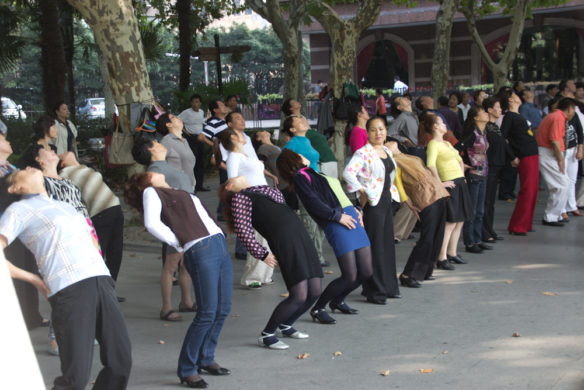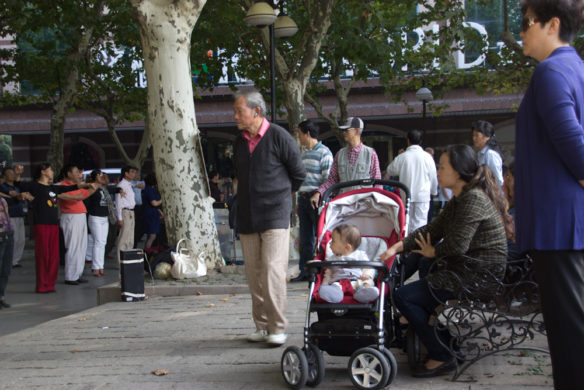 GAMES
Card and Mahjong players attracted small crowds of spectators. Artists were sketching, children were flying kites and playing a form of yo-yo, and some were playing badminton. I saw old men were taking their caged songbirds for an outing, grandparents tending to little ones, adult children taking their elderly parents for walks, and fan dancers practicing. There was plenty to catch the eye.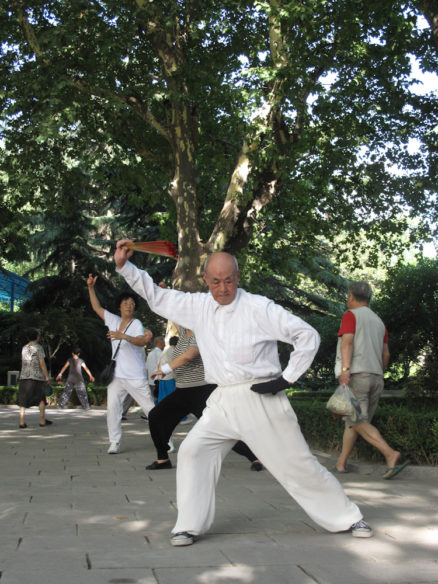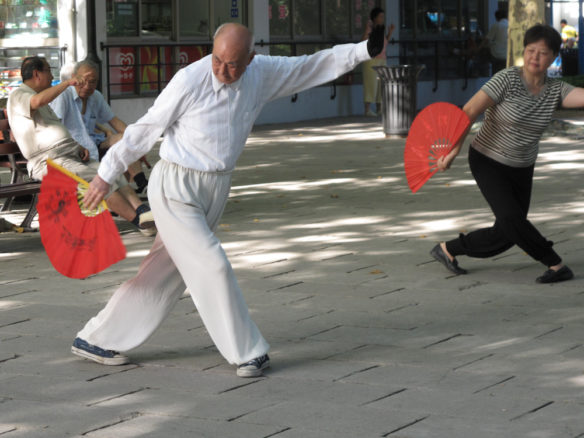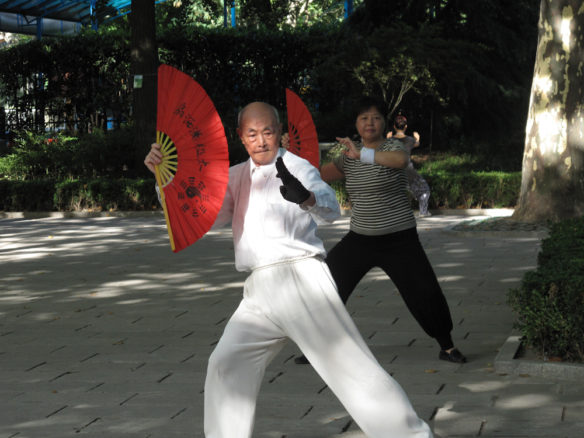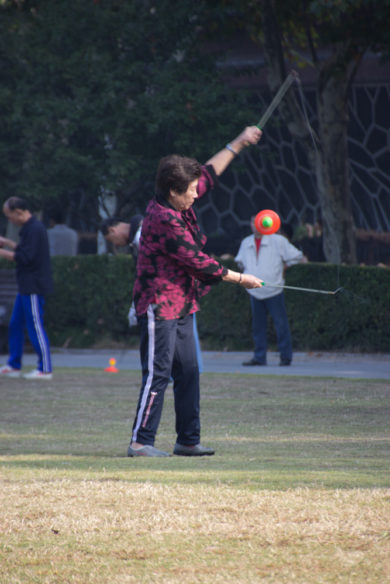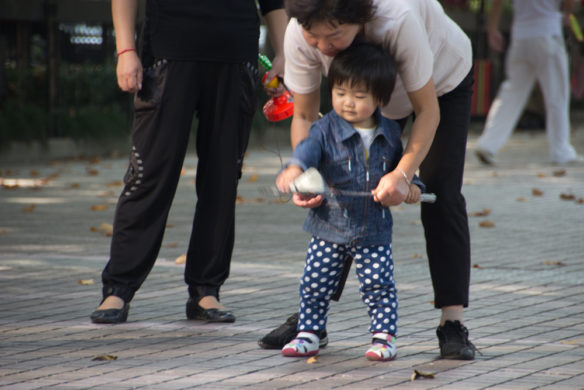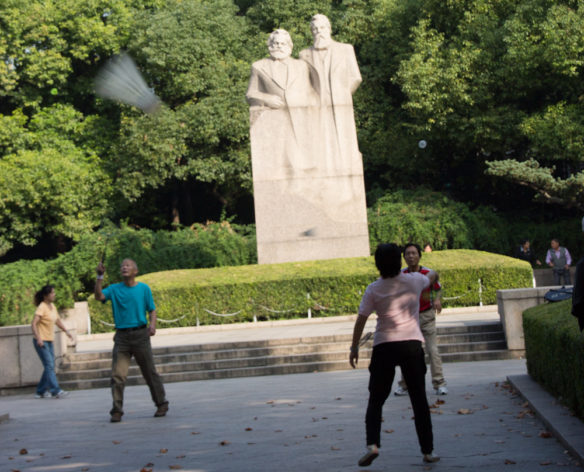 BALLROOM DANCING

I came upon a small band accompanying a group of ballroom dancers, their backs held straight as they moved expertly and gracefully. I wondered where they learned that sort of dancing and whether the tradition will be passed on to any members of the younger generation. It occurred to me I've never seen a break-dancer in this park.
In a nearby café, people sipped tea and gossiped quietly, some watching the dancers and others enjoying the performances of several singing ensembles. With the abundance of people enjoying good, old-fashioned fun, the mood in the park is buoyant, but tranquil.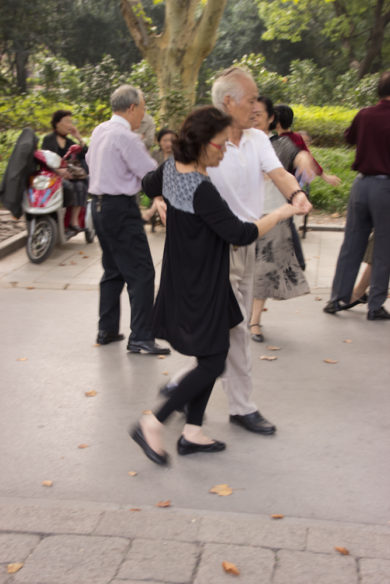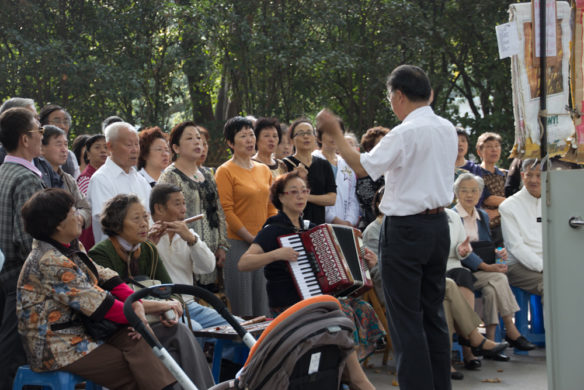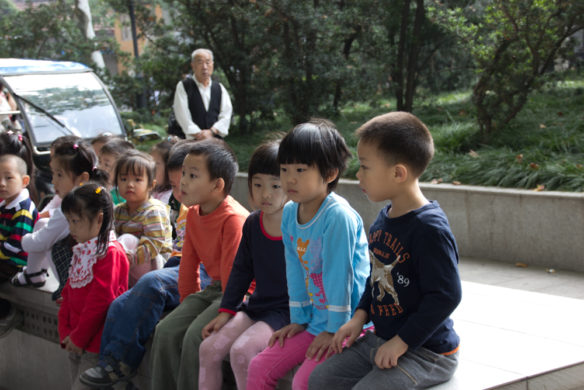 THE LOCAL NEIGHBORHOOD
Exiting from the other side of the park, I was surprised to discover an entire neighborhood that was new to me. It offered glimpses of authentic Shanghai street life that captivated me.
Amid beautiful villas that have been transformed into multi-family homes separated by alleyways, dog walkers strolled with their pets, shoppers browsed the outdoor markets, and grown-ups dropped off children and grandchildren at schools.
I passed the former St. Nicholas Russian Orthodox Church, constructed in 1933, a reminder of the days when this area was home to White Russian refugees. I briefly stepped inside The Mandarin School, a French-style structure built in the '20s as a private home and refurbished in 2005 for its new role.
Friends were coming to lunch, so I retraced my steps and headed home, still wanting more—which I have no doubt I will find. Shanghai is a never-ending source of things to delight, intrigue, and surprise.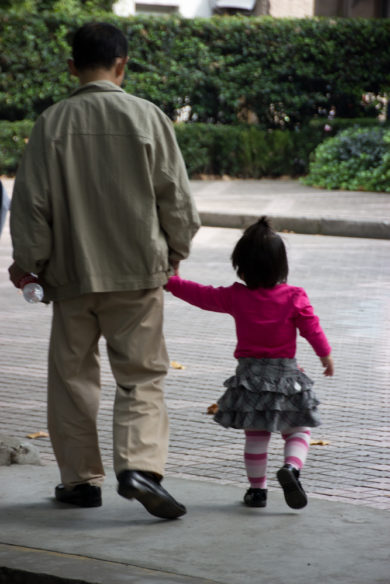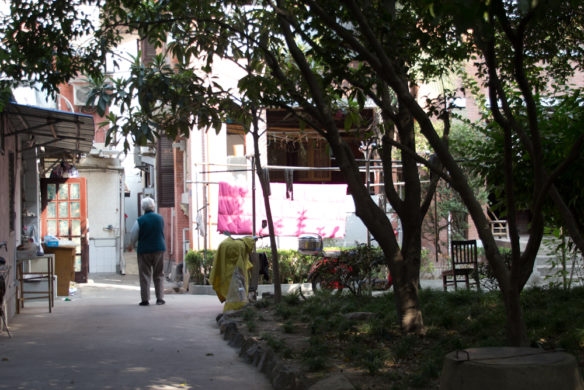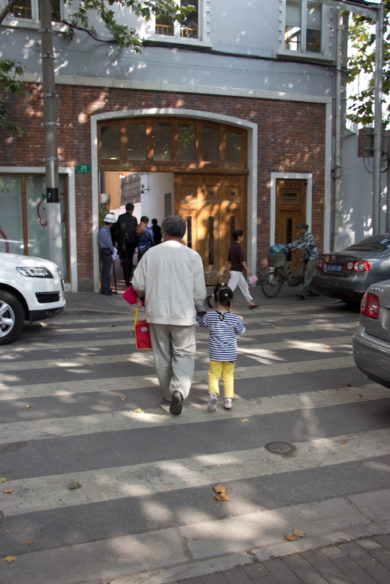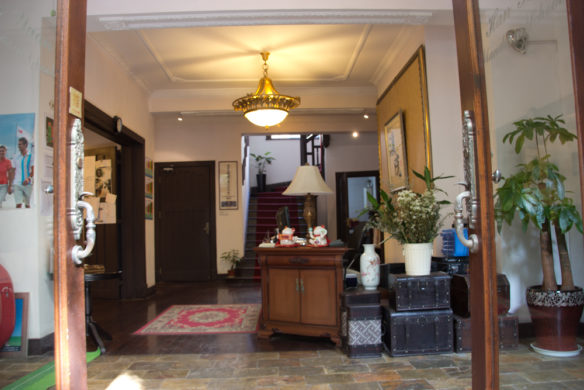 Photographs by Jeanne Lawrence
*Urbanite Jeanne Lawrence reports on lifestyle and travel from her homes in San Francisco, Shanghai, and New York, and wherever else she finds a good story.