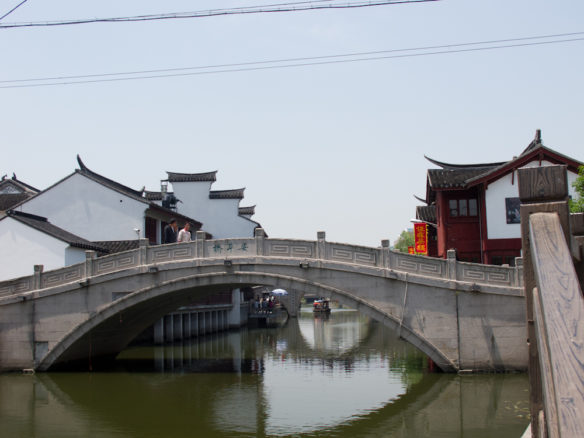 By Jeanne Lawrence
SHANGHAI — The dozens of idyllic water towns near Shanghai are among China's most unusual attractions. These towns, sometimes referred to as the Venices of the East because of their canals and bridges, are a perfect escape from the big-city bustle.
If you have just a few hours, you can easily make a trip to the closest one, Qi Bao Ancient City. Qi Bao has a 1,000-year-old history and is ten miles and 15 minutes by taxi and accessible by subway also.
When I read that the Shanghai Community Center (a wonderful resource that offers more than 100 classes and tours) had a guided tour, I signed up and I was so glad I did!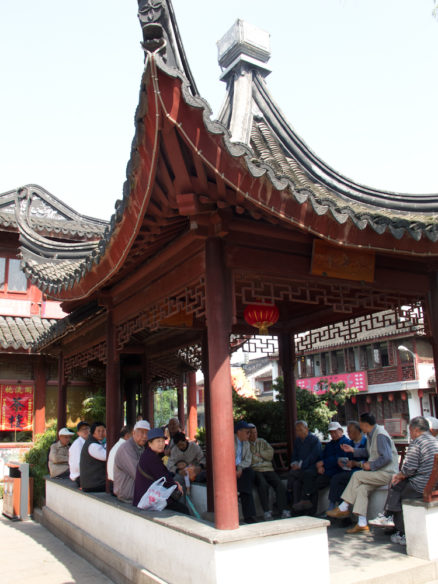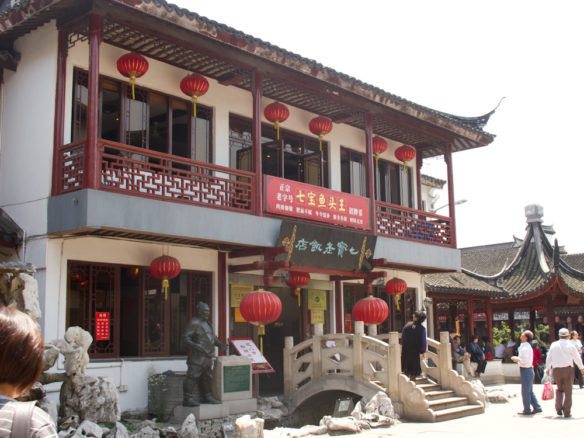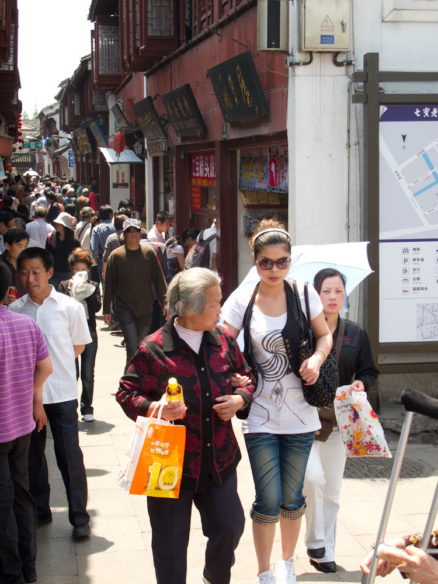 QIPAO SNACK STREET
Qi Bao is popular with both locals and tourists, so try to visit in off-times to avoid the massive crowds on its bustling commercial streets. In the southern section, the narrow pedestrian "Old Street" is lined with restaurants and food stalls.
Fortunately, our guide was a foodie who enjoyed introducing us foreigners to some exotic Chinese delicacies. Without her guidance, I wouldn't have known what they were, and I definitely wouldn't have been courageous enough to try them.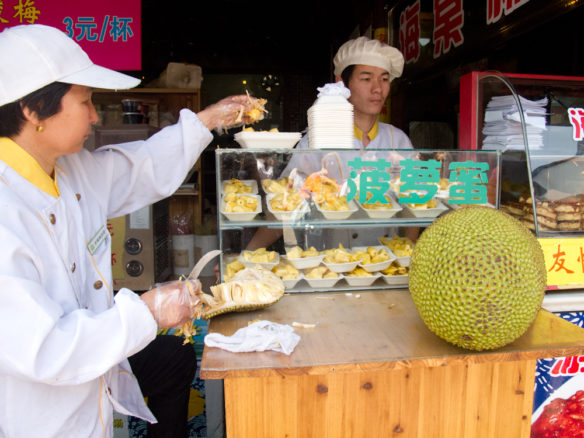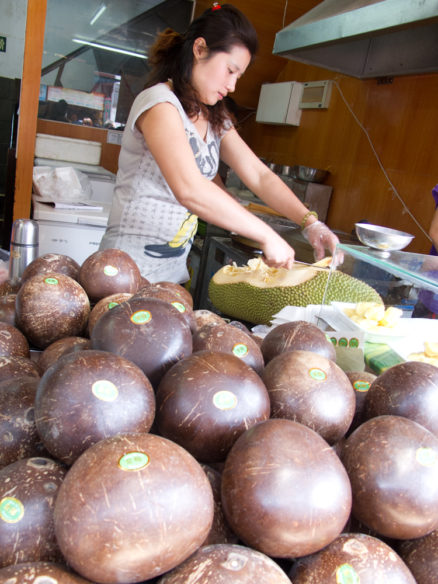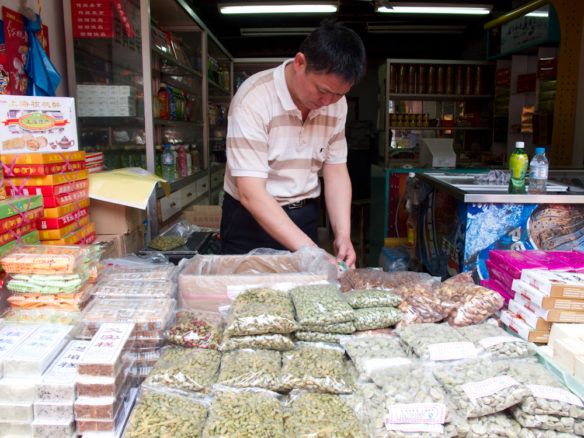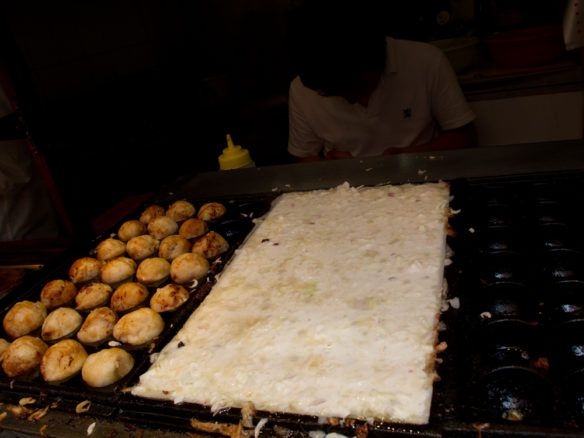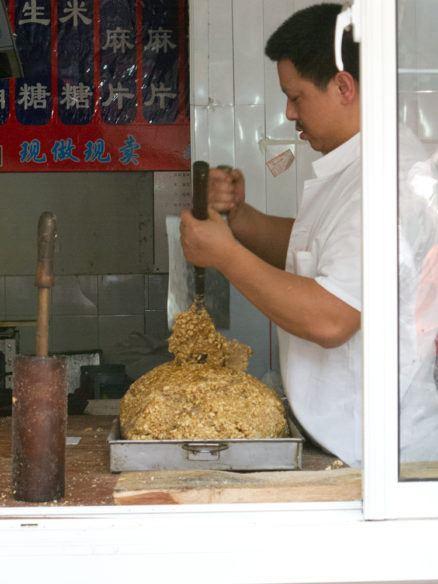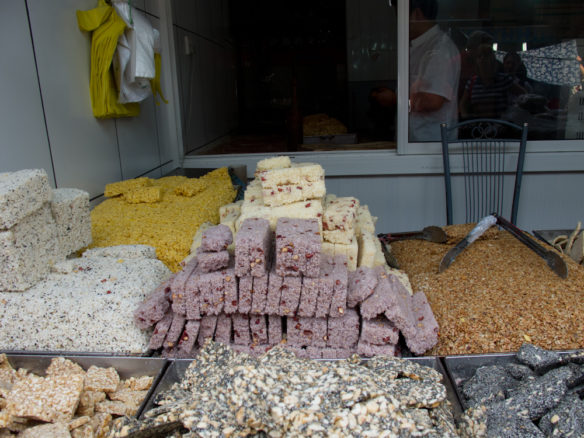 SHOP FOR LOCAL WARES
Qi Bao's western section is full of shops selling arts and crafts, blue and white batik, antiques and calligraphic works as well as tourist souvenirs that seem a step up from the typical offerings.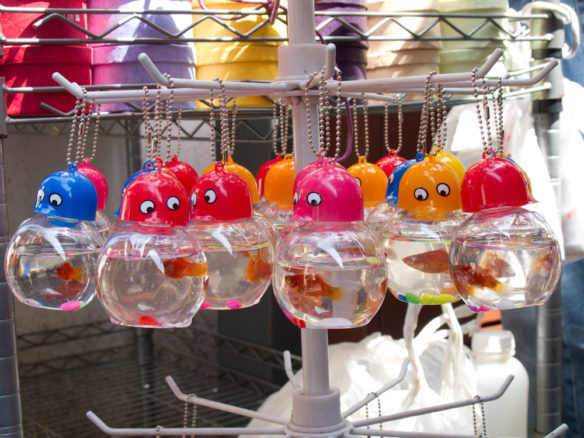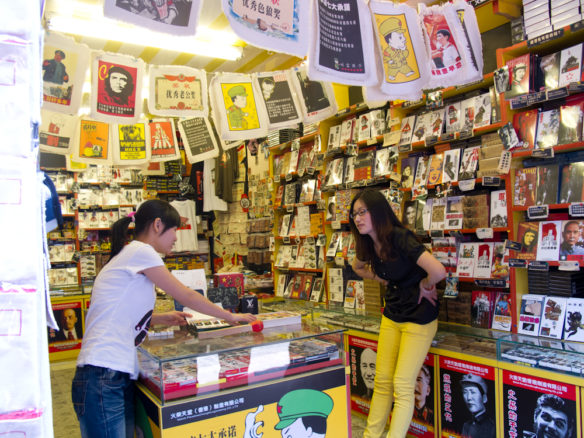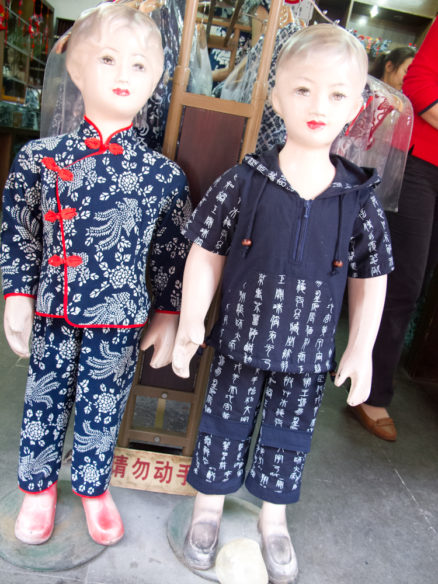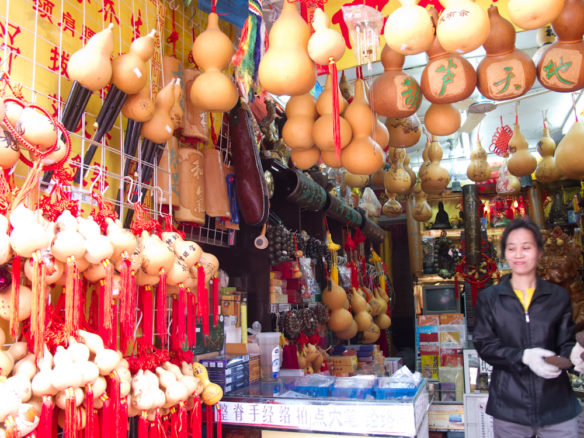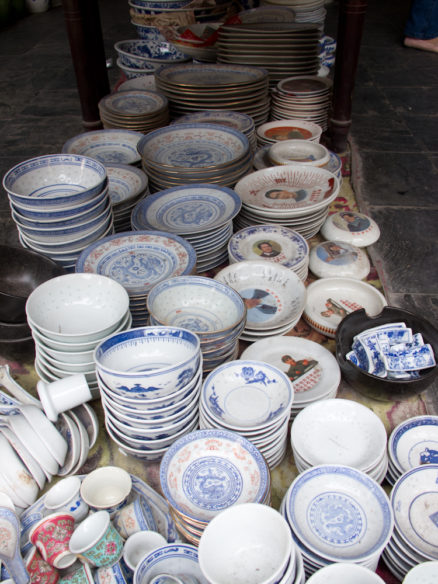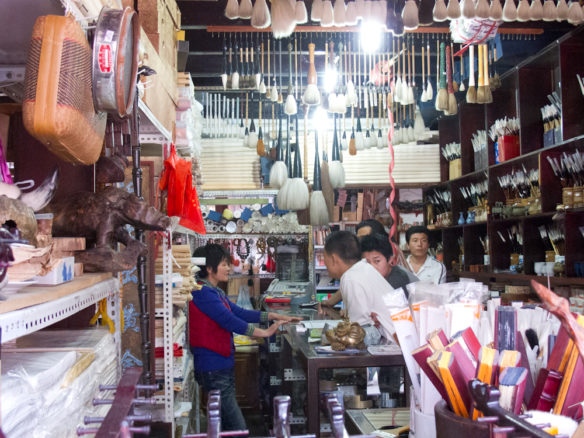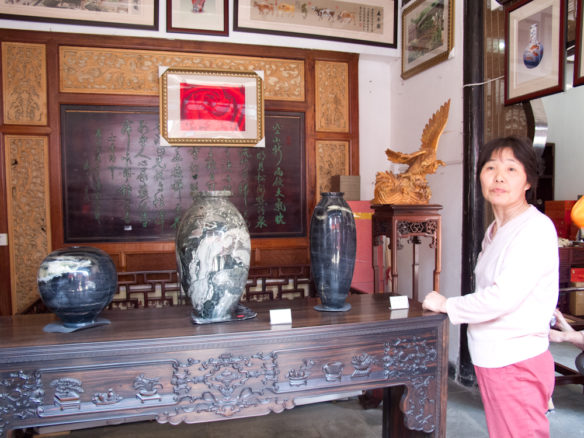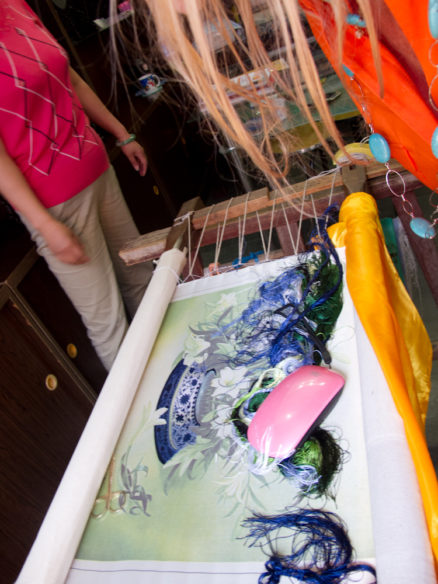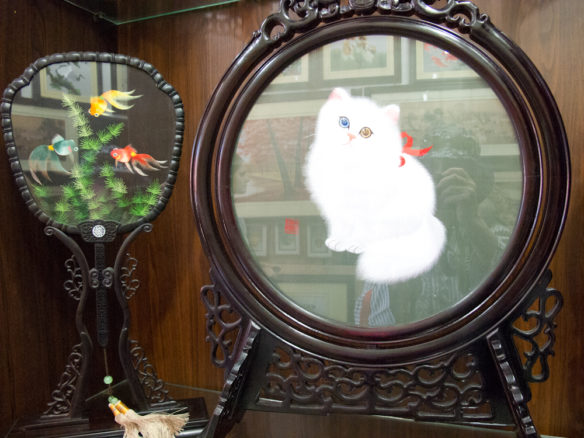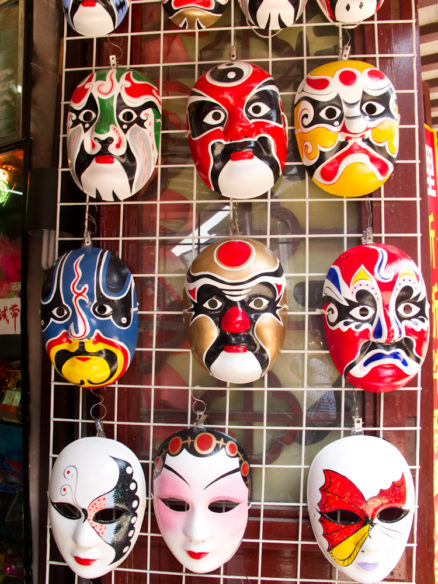 WALK ALONG CANALS
The real appeal of these towns is the chance to wander along the riverfront and through the lanes and back alleys. Here, away from the crowds, is where the villagers live and shop and where you see their authentic everyday life.
Across the canal from the old, dilapidated houses — shacks, really — modern apartment blocks are going up. At least they're being built in an architectural style that will help them blend in and preserve the character of the town.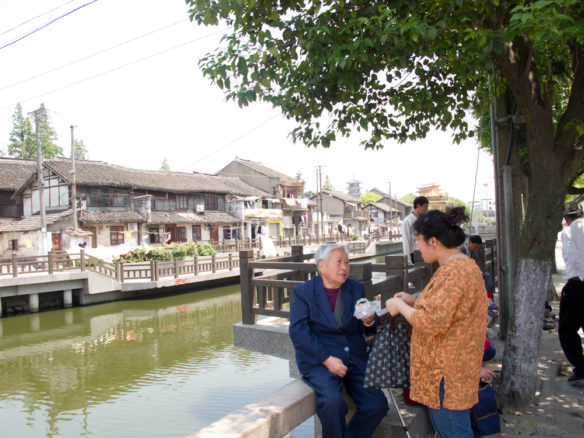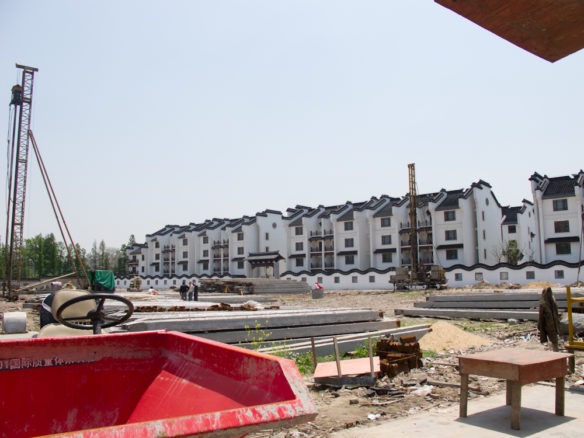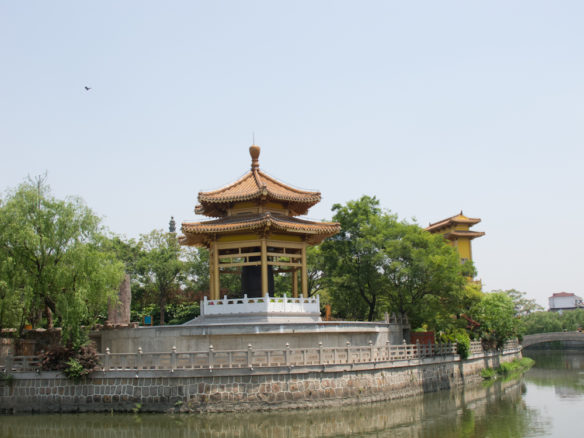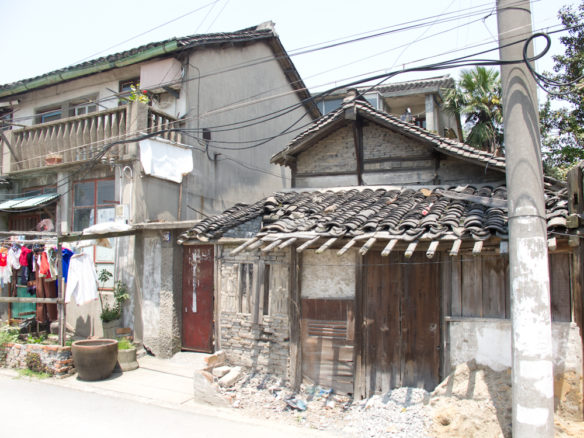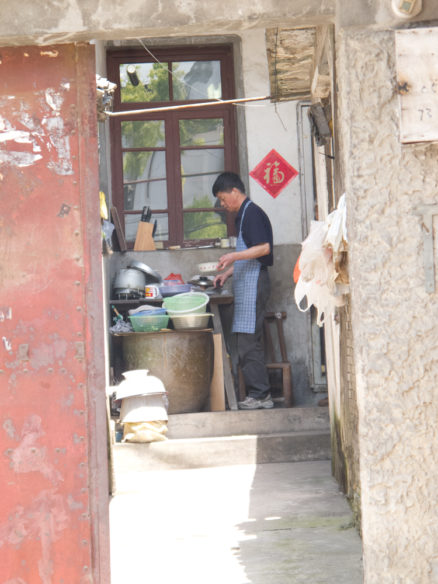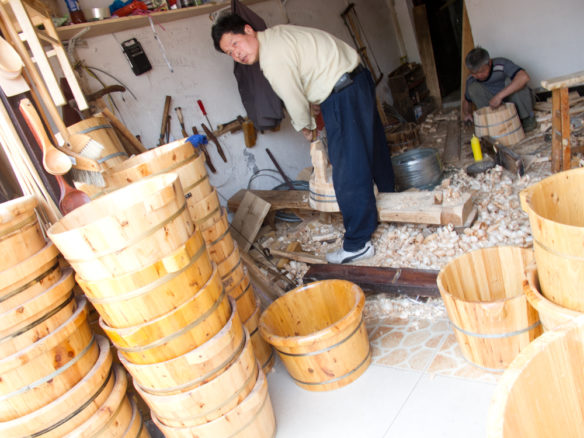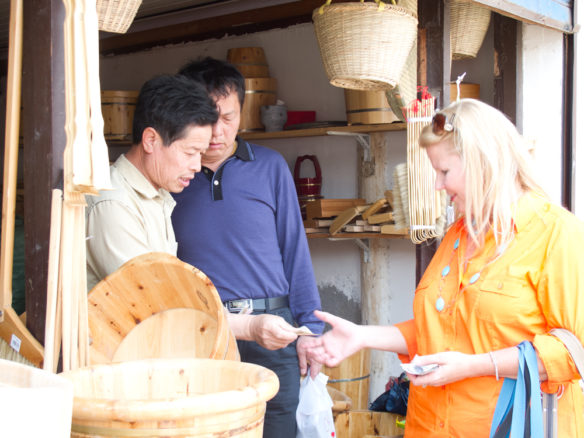 PUFFED RICE AND CORN
Just across the bridge, we stumbled upon an old man who makes popped rice and popped corn. We cajoled him into preparing some for us, and we watched for ten minutes, as he did it the old-fashioned way, in a blackened metal contraption that he heated by burning cardboard. Of course, we all bought several bags and we delved in immediately as it was freshly popped.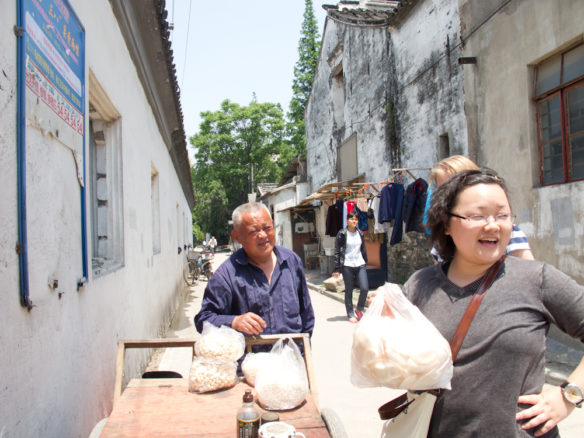 TEA HOUSE LUNCH
We lunched in a private room at a canal-side restaurant and afterwards made our last food stop at the local teahouse. We were offered a huge selection of Chinese teas, and we learned about several varieties. We ordered the famous (and expensive) Longjing green tea and white tea, which supposedly have the most anti-oxidants. Both the teapots and glasses in which tea was served were clear, better to observe the color of the tea. The tiny cups offered only a sip or two, but they were constantly refilled.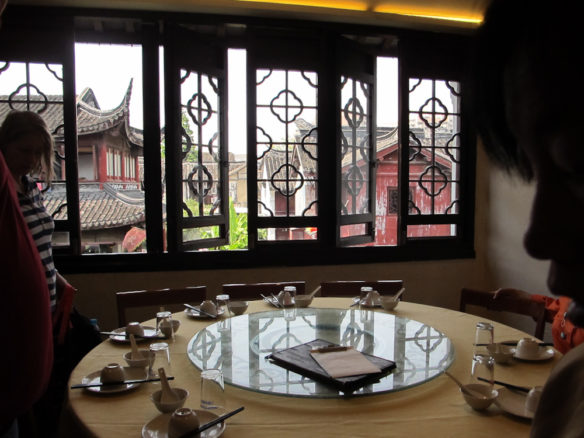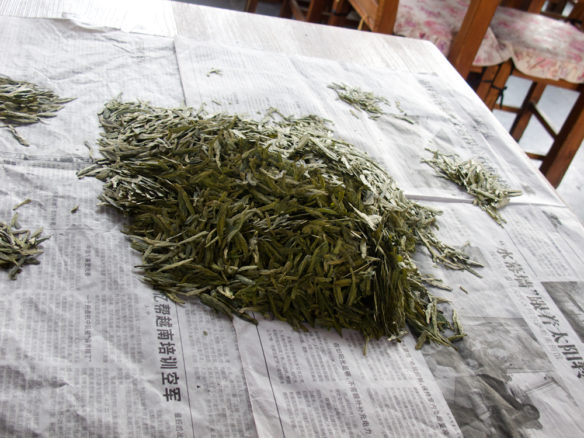 SUGGESTIONS
Qi Bao Ancient Town is ideal for a brief visit. Although not as large or a beautiful as other water towns like Zhujiajiao or Tongli, it's nearby, offers some very exotic food-tasting opportunities, and walking around the back streets and riverfront, observing its architecture, and watching its citizens going about their daily chores, gives you a taste of what the Shanghai of old must have been like.
Photographs by Jeanne Lawrence
*Urbanite Jeanne Lawrence reports on lifestyle and travel from her homes in San Francisco, Shanghai, and New York, and wherever else she finds a good story.