SAN FRANCISCO BALLET CINDERELLA GALA
The San Francisco Ballet closed its 2013 season with a gala event for the U.S. premiere of British choreographer Christopher Wheeldon's Cinderella.
A collaboration between the San Francisco Ballet and the Dutch National Ballet, the performance was based on the classic folktale with a score by Sergei Prokofiev. It included huge puppets, sets that incorporated video, and costumes by Julian Crouch, whose credits include operas and the Broadway musical The Addams Family.
Wheeldon, who joined the prestigious New York City Ballet corps at 19, began choreographing for the company at 23. He's won several awards for his work for them and other eminent companies. In 2007, he and dancer Lourdes Lopez co-founded the NYC and London-based ballet company Morphoses/The Wheeldon Company.

COCKTAIL RECEPTION & DINNER
The sold-out evening began with a cocktail reception in the War Memorial Opera House, followed by dinner catered by McCall's in a gorgeous tented pavilion designed by Riccardo Benavides, creative director of Ideas.
Ballet-goers dressed in a romantic and royal mood, many of the ladies showing off bright, feminine frocks and a few completing the fairytale look with tiaras.
After cocktails, guests were led through a gateway flanked by ornate mirrors and oversized candles and past a breathtaking life-size moss-covered carriage pulled by topiary horses under a twinkling tree of crystal cherry blossoms.
The sparkling look and romantic feel of the cocktail hour carried over into the Riccardo Benavides-designed dinner tent, which was highlighted by pink uplighting and more than 40 low-hanging crystal chandeliers fit for a castle.
A twinkling 20-foot faux oak tree in the center of the tent suggested an enchanted forest, with life-size topiary fairy godmothers clad in pastel gowns of pink and green roses standing sentry in corners and on tabletops.
Striking centerpieces with clocks and mushrooms referenced Alice in Wonderland, and owls, cabbages, and moss baby bunnies hidden in floral arrangements were a nod to Beatrix Potter's Peter Rabbit. The merger of childhood fantasy and grown-up glamor was magical.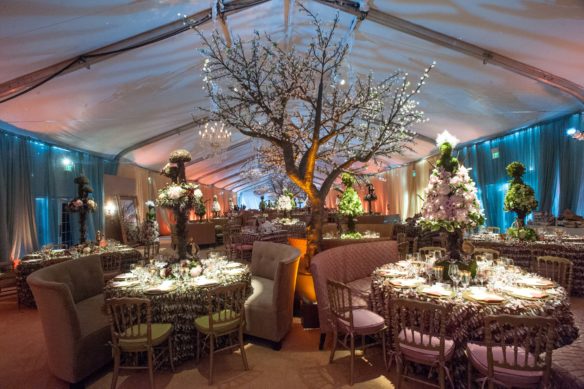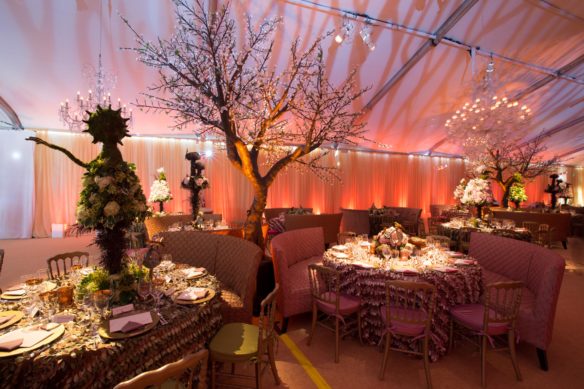 AFTER-PARTY
After the performance, party guests returned to the tent, where they enjoyed drinks and dessert and music from DJ Clouse.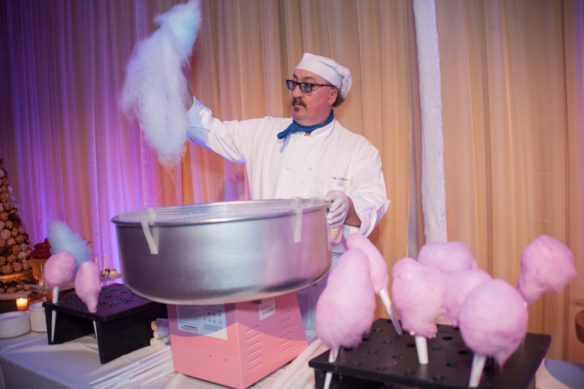 CINDERELLA COMES TO NEW YORK
This fall, the San Francisco Ballet is bringing Wheeldon's Cinderella to the David H. Koch Theater at Lincoln Center (formerly the NY City Ballet) October 23–27.

ZAC POSEN FASHION SHOW FOR SF BALLET
A week before the San Francisco Ballet premiered Cinderella, the Auxiliary produced its 32nd annual fashion show and fundraiser featuring American designer Zac Posen's 2013 fall collection, sponsored by Saks Fifth Avenue for the last 16 years.
Honorary Chair O. J. Shansby, Fashion Show Chair Claire Stewart Kostic, and Luncheon Chair Patricia Ferrin Loucks welcomed more than 500 guests to the late morning cocktail reception followed by a luncheon and live auction and raffle. Actress Jane Seymour was a special guest, and the benefactor party host was Jacqueline Sacks.
It's fitting to have a "ladies'" luncheon in the legendary Fairmont Hotel, as it was designed and decorated by women: Julian Morgan redesigned the building in 1906 after earthquake damage, and at one time decorator Dorothy Draper redesigned the interior, though it has since been redecorated.
The fashion show, the day's major draw, featured a collection of elegant and feminine suiting as well as dramatic dresses and gowns, all in warm colors (with the occasional jewel tone thrown in) and all of course displaying Zac's signature craftsmanship.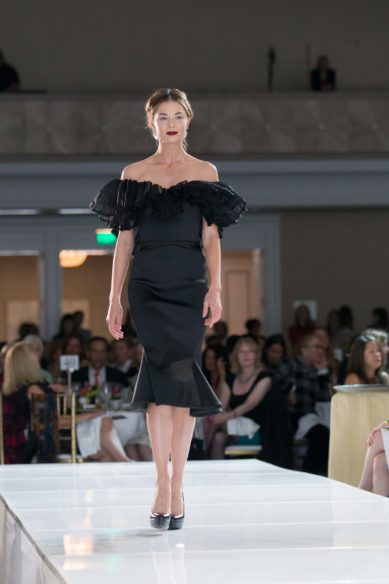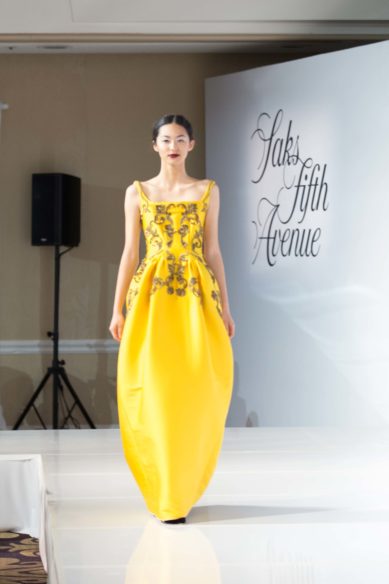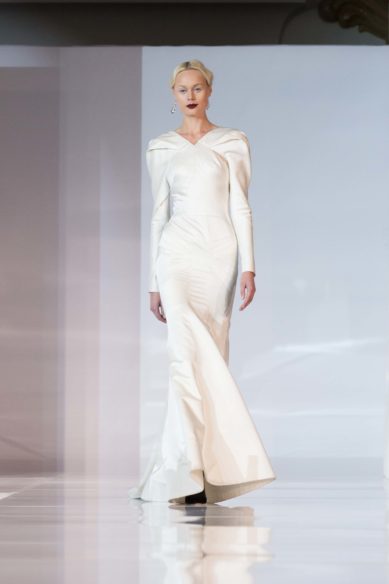 After the show, many of the gals headed down to Saks at Union Square to have Zac help them with their fall season wardrobe. Me, I'm still trying to get my spring wardrobe together.
The live auction featured some unique and tantalizing items, among them lunch with actress Jane Seymour at her studio in Malibu, a special dinner at the Walt Disney Family Museum with his daughter Diane Disney Miller, and an invitation to attend Peter Mondavi Sr.'s 99th birthday gala at Charles Krug Winery.

DRAMA LEAGUE AWARDS LUNCHEON
It's going to be a busy fall for Ideas Creative Director Riccardo Benavides, the talented event planner responsible for the Cinderella party here and in New York in the fall. He has opened a Manhattan branch of his firm, Ideas, and will design the décor for the Queen Sofia Spanish Institute's Gold Medal Gala benefit, hosted by Oscar de la Renta at the Waldorf-Astoria.
While Riccardo was in New York, I invited him to join me at the star-studded 79th annual Drama League Awards luncheon, hosted this year by actors David Hyde Pierce and Debra Messing. As a former Drama League board member, I never miss this very special event as it can only happen in New York City as Broadway is here.
The nominated performers, directors, and producers from both Broadway and Off-Broadway all sit on the stage and get a chance to say something to the audience. It's a wonderful way to meet the stars and keep abreast of what shows are current and which performers are in town.
Audience members determine who receive the awards, which are the oldest theatrical honors in America. The award categories include best play, best musical, best revival, acting, directing, distinguished achievement, and "unique contribution to the theatre."
Riccardo met a few of his favorite performers, including actor Nathan Lane, who took the Distinguished Performance Award for his role in The Nance. Nathan, who described himself as "a sassy fellow," was speechless when he accepted the award—probably for the first time ever.
Photos by Jeanne Lawrence, Drew Altizer, and Jessica Fallon Gordon.
*Urbanite Jeanne Lawrence reports on lifestyle and travel from her homes in San Francisco, Shanghai, and New York, and wherever else she finds a good story.