2016 FESTIVAL NAPA VALLEY: THE ELEVENTH SEASON, PART 2
Festival Napa Valley, one of America's premiere summer destination events, will offer a dazzling roster of cultural and culinary attractions from July 15-24, 2016, its eleventh year. Eminent classical, opera, jazz, and dance artists will perform, and intimate food and wine affairs will be hosted by the region's top vintners.
Over the years, the Festival has introduced me, along with other visitors, to many artists, local vintners, and wineries that aren't on the tourist route maps, which has given me an insider's view of the California wine country lifestyle. If you want to share this experience, have a terrific time, and meet the locals, this is the way to go. Put it on your calendar for this year (and next, as well!).

THE 2016 TALENT LINEUP
The star-studded talent lineup for 2016 includes Emmy and Tony Award-winning actress and singer Kristin Chenoweth, jazz legend Sergio Mendes, classical violinist Sarah Chang, award-winning conductor Carlo Ponti (son of actress Sophia Loren, who will be in attendance), and the San Francisco Ballet.
For the complete listings, go to festivalnapavalley.org.
This year's events promise to match and (judging from the past) probably even exceed the excitement and quality of previous ones. In my last dispatch, I shared highlights of last season. Here, I'll share more of the memorable events and hints of what you can expect this year:

PATRON DINNER AT DARIOUSH WINERY
The evening at Darioush Winery is one of my personal favorite Festival events, eagerly anticipated by veteran attendees. Hosts Shahpar and Darioush Khaledi provide lavish décor, food, and music with exotic Persian flair that conjures up another world.

DANCE GALA AT LINCOLN THEATER
One of the most popular nights of the Festival, the Dance Gala brings together internationally acclaimed stars from the world's top dance companies. Among those featured in 2015's Dede Wilsey Dance Series was Joshua Thake from Les Ballets Trockadero de Monte Carlo, an all-male drag ballet corp.
The 2016 Dance Gala will include a performance by the San Francisco Ballet, America's oldest professional ballet company, with music by the SF Ballet Orchestra.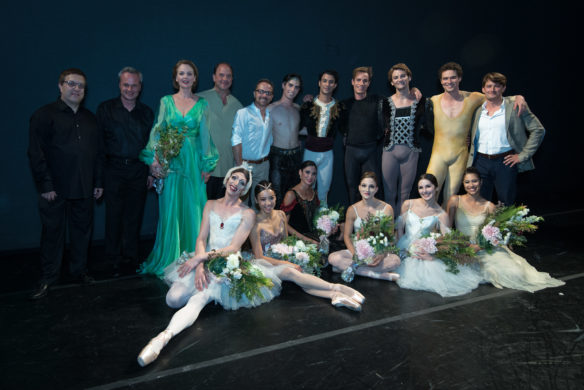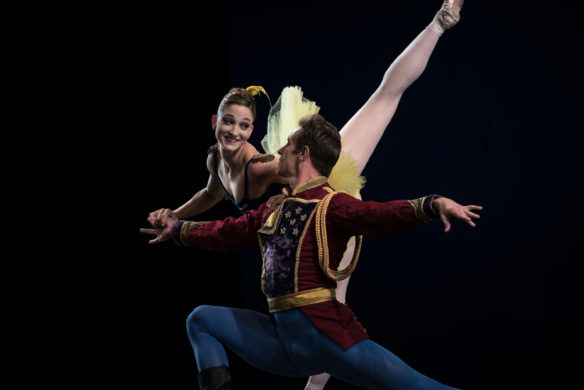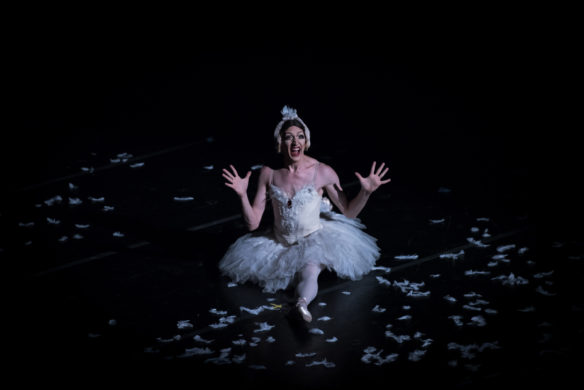 PATRON DINNER AT QUINTESSA WINNERY
Quintessa Wine Estate, founded in 1989 by Valeria and Agustin Huneeus, is another of my favorites, as its graceful, environmentally sensitive architecture blends in with the lush vineyards.
Last year, we guests received a red-carpet welcome to dinner under the stars, an incredible acrobatic performance by vertical dance group Bandaloop on the stone wall of Quintessa, and a lively dance party afterward in the winery's tank room.
VINTNER'S LUNCHEON AT SEVEN STONES WINERY
Last year marked my first visit to the home of the Anita and Ron Wornick, longtime Festival supporters and collectors of contemporary art and crafts. Their home, Seven Stones, nestled among the hills of St. Helena, is named after the massive seven-stone outdoor sculpture that dominates the vista as you drive up to the estate.
During toasts, Ron recalled that when he and Anita moved here in 1996, the property was intended to be simply a family estate. They planted a few vines for landscaping purposes only.
But as is often the case in Napa Valley, the next thing you know you're making wine! They've since won several top scores for their Cabernet Sauvignon, including a 99+ from Wine Advocate for the 2005 vintage.

2015'S SPECTACULAR FINISH
The Festival's 2015 season closed with a breathtaking performance by Japanese violinist Midori, known as "Queen of the Strings," opera singerIldar Abdrazakov and the Russian National Orchestra.

CLOSING NIGHT DINNER AT ODETTE ESTATE
The Odette Estate was a perfect choice to host the 2015 Festival's closing night dinner. One of the newest wineries in the area, it made history when its first vintage—the 2012 Cabernet Sauvignon Reserve—scored a perfect 100 from Wine Advocate.
Odette Estate is part of the PlumpJack brand, which is owned by the Getty family, and was named for the French wine judge who in 1976 put California on the international wine map.

COMING IN JULY: THE 2016 FESTIVAL NAPA VALLEY
Festival Napa Valley is ten days of bliss, and I can't wait to see all the performances and venues on this year's roster.
Vintners' Luncheons will be held at a range of winery estates. These are a wonderful way to meet the Napa Valley locals and vintners while enjoying great California food and wine, some of the best in the world. Among the wineries lined up for 2016:

2016 PATRON'S DINNERS
The Patron's Dinners will take place at several fabulous locations. Among them:
Festival Napa Valley takes place from July 15 – 24, 2016. Get your tickets now before everything sells out! Read more at festivalnapavalley.org.
Photographs by Jeanne Lawrence, Drew Altizer, Robert McClenahan, Paul E. Richardson, Festival Napa Valley, Round Hill Estate, Alpha Omega, Hess Collection, Cliff Lede Vineyards, Spottswoode Estate, and Grgich Hills Estate.
*Urbanite Jeanne Lawrence reports on lifestyle and travel from her homes in San Francisco, Shanghai, and New York, and wherever else she finds a good story.