SAN FRANCISCO BALLET'S 84TH SEASON GALA MOST SUCCESSFUL EVER
The San Francisco Ballet launched its 2017 season with the sold-out "Ever Magical"-themed Opening Night Gala. It raised a record-setting $2.9 million and drew a record setting-attendance of more than 1,300 guests for the Gala and more than 2,400 at the after-party.
What impressed me most this year was the number of attractive and beautifully dressed younger fans in the crowd. Charitable organizations are puzzling over how to entice the young people to be involved with the arts, and the SF Ballet seems to have found the way.

THE "TIFFANY BLUE" CARPET
At the traditional City Hall kickoff, attendees in their exquisite gowns and baubles walked a colorful carpet—this year in the sponsor's signature "Tiffany blue." Many VIP's wore Tiffany jewelry or fashions from fellow sponsor La Perla's ready-to-wear collection.

PRE-PERFORMANCE DINNER
The glamorous evening began with a champagne cocktail hour at Beaux Arts City Hall on Van Ness, followed by a sit-down dinner, the stunning performance, and an energetic after-party.
Riccardo Benavides, of Ideas Event Styling, once again dazzled. City Hall looked ethereal, awash in pastels, roses, and mirrors, with actual SF Ballet costumes hung like chandeliers and silhouettes of dancers projected onto the rotunda dome.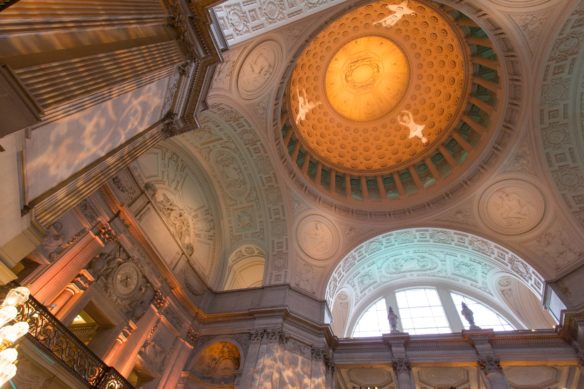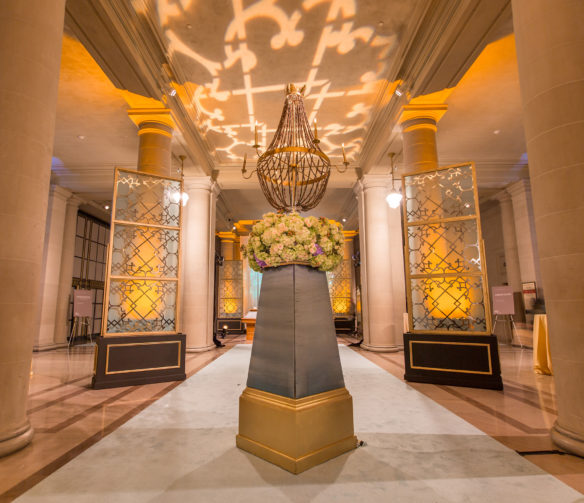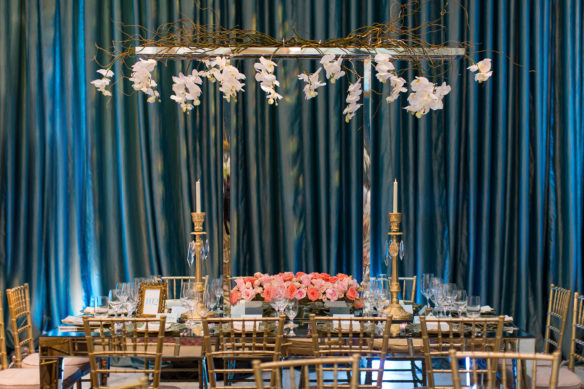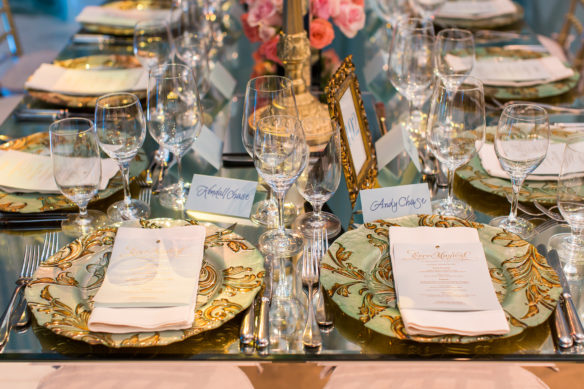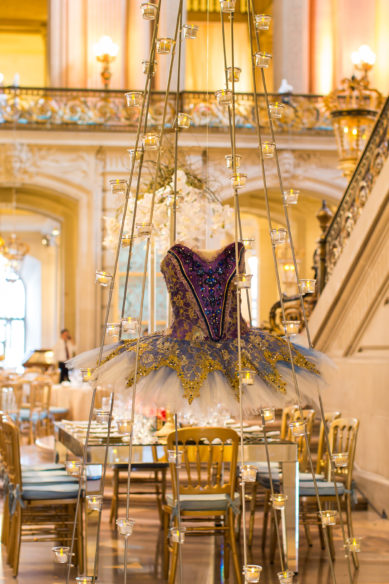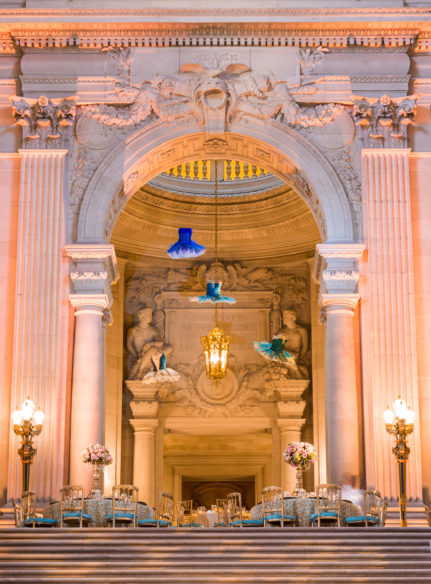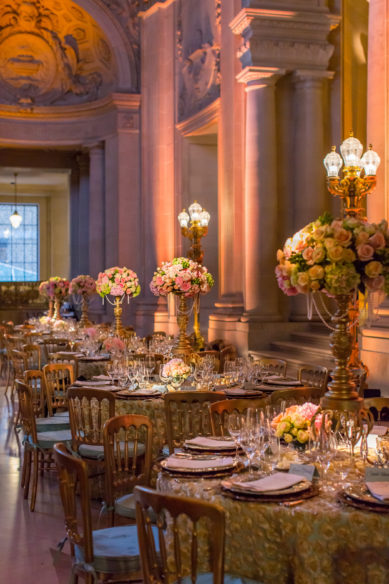 A NEW GENERATION OF FANS (ENCORE! AND THE LIST)
Looking at the number of young people, the SF Ballet is obviously successful at drawing a younger crowd.
The ballet has developed two essential programs to attract a younger audience: "Encore!" offers unique behind-the-scenes access, networking parties, volunteer involvement, and discounted tickets to more than 300 Bay Area young professionals, and "The List" offers members aged 21–39 exclusive access to last-minute $25 tickets and special invitations to year-round insider events.
One of the biggest events for young people is the annual Sensorium, an evening of dance, art, and music in the Opera House, exclusively for Encore! and The List members. The 2017 Sensorium will feature interactive pop-ups, ballet performances, and a rollicking after-party, all for just $29.

THE BALLET PERFORMANCES
This year's season-opening program featured 11 classical and contemporary pieces, including two world premieres by choreographers Benjamin Millepied (actress Natalie Portman's husband and choreographer for her film Black Swan) and multi-award-winning Trey McIntyre.
Balletomanes are excitedly looking forward this season's North American premiere of Liam Scarlett's Frankenstein, which London's Royal Ballet transformed into a Gothic love story.

SF BALLET NEWS
In keeping the emphasis on looking forward, SF Ballet Artistic Director Helgi Tomasson announced a New Works Festival that will be the centerpiece of the 2018 repertory season, April 20 to May 6, 2018. It will feature a dozen new works by 12 international choreographers.
"SF Ballet has long been recognized for pushing the boundaries of dance, and we understand that our art form must continue to evolve in order to keep it vital and relevant," Tomasson said.

AFTER-PARTY CROWD
Demand for the gala after-party, sponsored by La Perla, was so great that additional tickets were added. More 2,400 guests turned up for what seems to be one of the most successful such events in the Bay Area.
I think the ballet's hopes that the expanded after-party will attract new and young supporters is very well founded! Most of the big patrons might stop by briefly, but it's the younger energy that keeps the party pulsing until 1am.
It's important that the next generation of fans keep the SF Ballet alive. Founded in 1933, it is America's oldest professional ballet company and boasts a long and rich tradition of artistic "firsts"—among them the first American performances of Swan Lake and Nutcracker and the first 20th-century American Coppélia. Today it presents more than 100 productions a year.
Photos by Drew Altizer, Irja Elisa courtesy Riccardo Benavides, and Erik Tomasson courtesy SF Ballet.