San Francisco's de Young Museum seemed to be in a "flowers-in-your-hair" mood with a pair of exuberant parties, including a French garden motif for its annual "Bouquets to Art" launch, and a Bohemian-chic dress code for the opening preview of the museum's "Summer of Love" 50-year anniversary.
FAMSF BOUQUETS TO ART
The de Young presented its 33rd annual exhibition, "Bouquets to Art," to benefit the Fine Arts Museums of San Francisco (FAMSF). Over 100 local floral designers created innovative arrangements inspired by the de Young's architecture and its diverse collection of paintings, objects, and sculptures.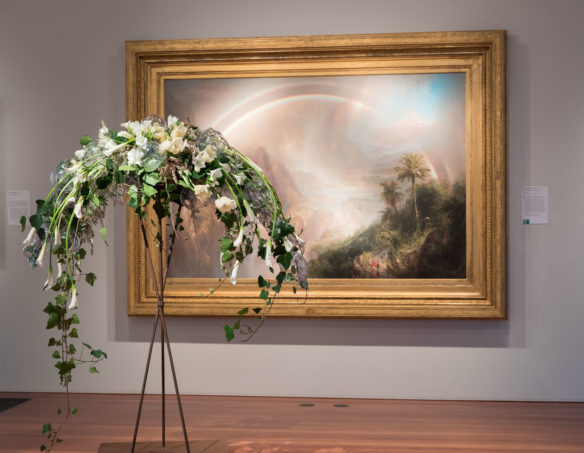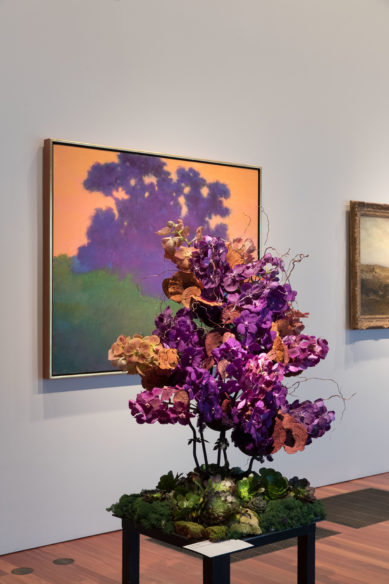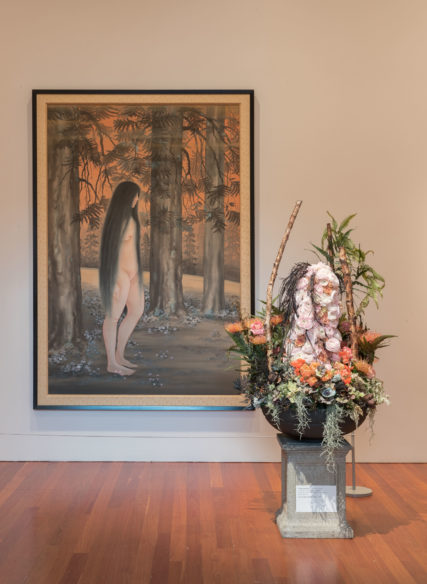 For the opening gala, whose theme was "Le Beau Jardin" (French for "the beautiful garden"), models strolled among guests in ensembles created entirely from fresh flowers, designed by students from City College of San Francisco.

SUMMER OF LOVE EXPERIENCE AT THE DE YOUNG
On view through August, the de Young Museum's "Summer of Love" exhibition celebrates the 50th anniversary of the happenings of 1967, when tens of thousands of young people were drawn to San Francisco's Haight-Ashbury neighborhood, the epicenter of the counter-culture movement.
The vintage rock posters, interactive light shows, photographs of legendary musicians, and trippy clothing are eye candy whether you're seeing them for the first time or remember them well.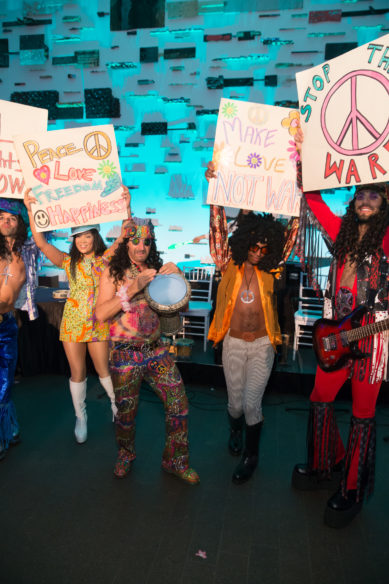 Photography by Drew Altizer.