The San Francisco Ballet's 86th Season debuted with the 2019 Opening Night Gala and Performance with the theme "This is Passion"—and the décor, the ballet attendees, and the performances all surpassed that lofty exclamation.
The most successful opening night gala in the company's history, a sold-out crowd of 1,000 ballet patrons for the gala dinner (plus 3,000 at the performance and 2,100 at the after-party) broke a new record of raising $3 million.
This year's chairs outdid themselves: Gala Chair Claire Stewart Kostic, Dinner Chair Lydia Bergman, Décor Chair Donna Bachle, and Honorary Chairs Kelsey and David Lamond.

THINK PINK
One of the city's most fashionable and extravagant nights of the year, bold colors and silhouettes were abundant. Befitting the "passionate" theme of the evening, many ladies dressed in vibrant colors such as reds and Schiaparelli pink, which complemented the evening's décor.

DAZZLING DÉCOR
Event designer J. Riccardo Benavides outdid himself yet again—something he seems to manage at every performance! This year's décor truly reflected the theme of the evening, with dramatic light mapping projections by Immersive production and Instagram-ready, brightly-colored statues inspired by the work of London-based designer Jimmie Martin.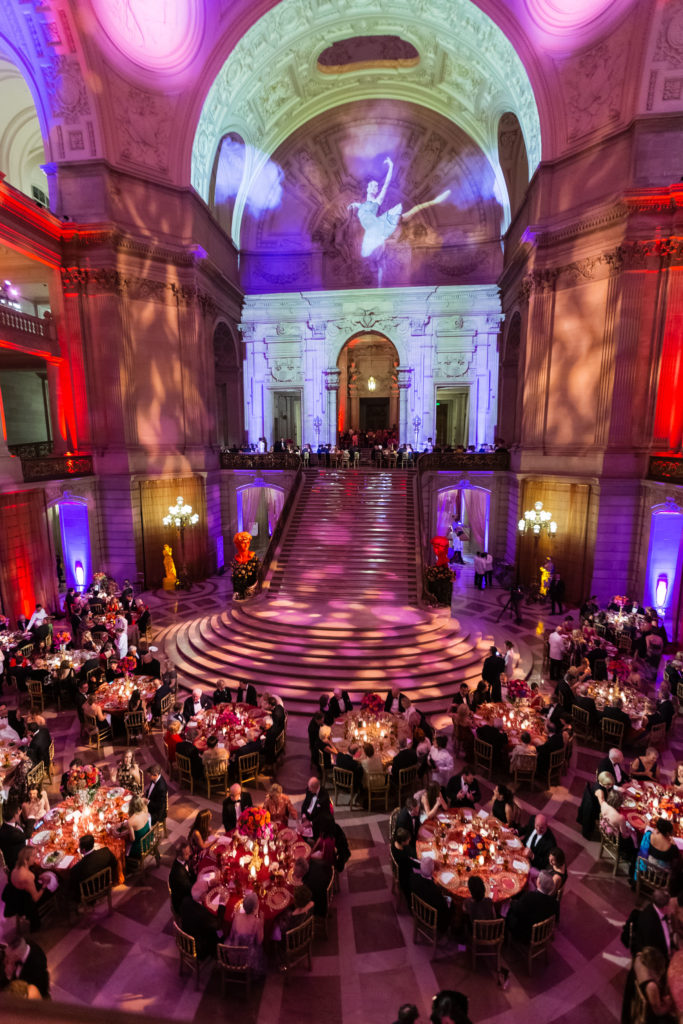 DELECTABLE EDIBLES
McCall's Catering also topped themselves, with a sumptuous meal that featured 1.5-pound butter poached Maine lobster (flown in live for the 1,000 guests!), followed by a seductive chocolate dessert.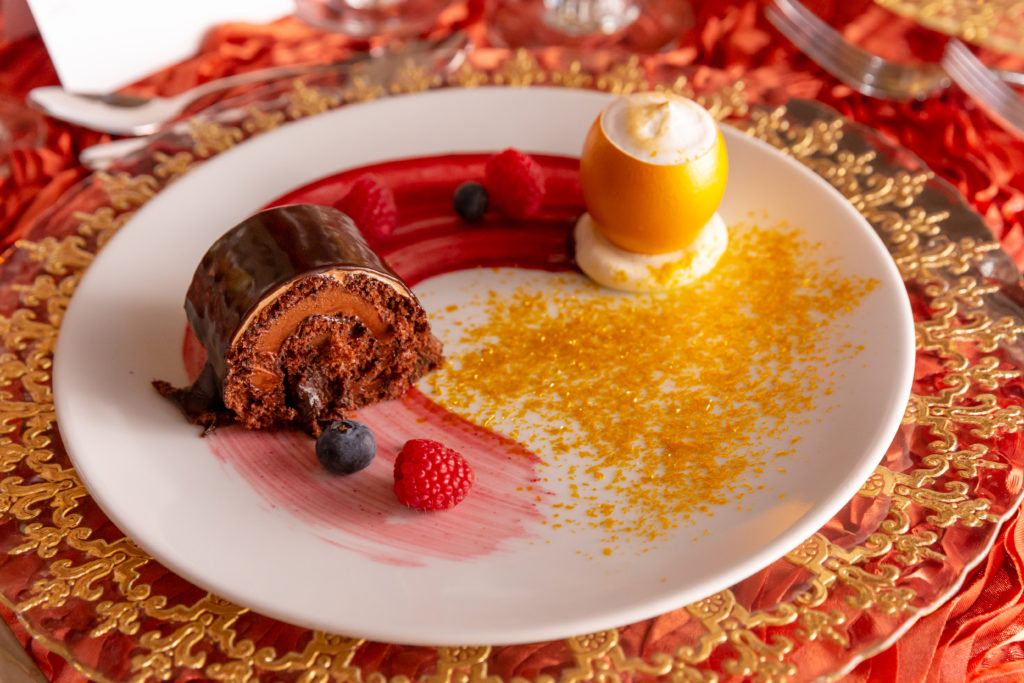 PASSIONATE PERFORMANCE
Before the stellar and passionate dance performance, Ballet Board Chair Carl Pascarella presented longtime ballet patron Dede Wilsey with the prestigious Lew Christensen Medal for her nearly five decades of support. (Christensen served as SF Ballet director from 1952–1984 and transformed the organization into an internationally recognized neoclassical company.)
Following the ceremony, eight works were presented that exemplify the SF Ballet's stylistic versatility and diversity, including two world premieres—by Bay Area choreographer Danielle Rowe (which earned the first standing ovation of the night) and Choreographer-in-Residence Yuri Possokhov.

SIXTH ANNUAL FOG DESIGN+ART FAIR KICKOFF
Now in its sixth year, the annual FOG Design+Art Fair has become a mainstay of San Francisco's winter social season. The contemporary art fair kicked off with a preview gala at Fort Mason Center for Arts & Culture to benefit the San Francisco Museum of Modern Art (SFMOMA).
This year's fair was the biggest and the most international yet, with 53 galleries in attendance, among them representatives from Berlin, Stockholm, London, Mexico City, Paris, New York, Chicago, Los Angeles, and San Francisco.

COLORFUL ATTENDEES
FOG is known for being a fun, unpretentious art show. After the holidays, locals and visiting art-lovers alike were eager to get back into the social swing of things. At the sold-out preview gala, 1,500 chic fair-goers turned out in artsy outfits and enjoyed bountiful nibbles by McCall's Catering and creative cocktails courtesy of A16.
Photos by Drew Altizer, J. Riccardo Benavides, and San Francisco Ballet.